Test data delivery of disaster and crisis management report from QZS-1R
The successor to the first Michibiki (QZS-1R, quasi-zenith satellite 1 replacement) was successfully launched on October 26, 2021, moved to the specified quasi-zenith orbit by November 2, and was confirmed to successfully operate the onboard equipment on December 10.
Then, from 10:00 JST on December 15th to mid-February 2022, QZS-1R will deliver the disaster and crisis management report (DCR) as test operation.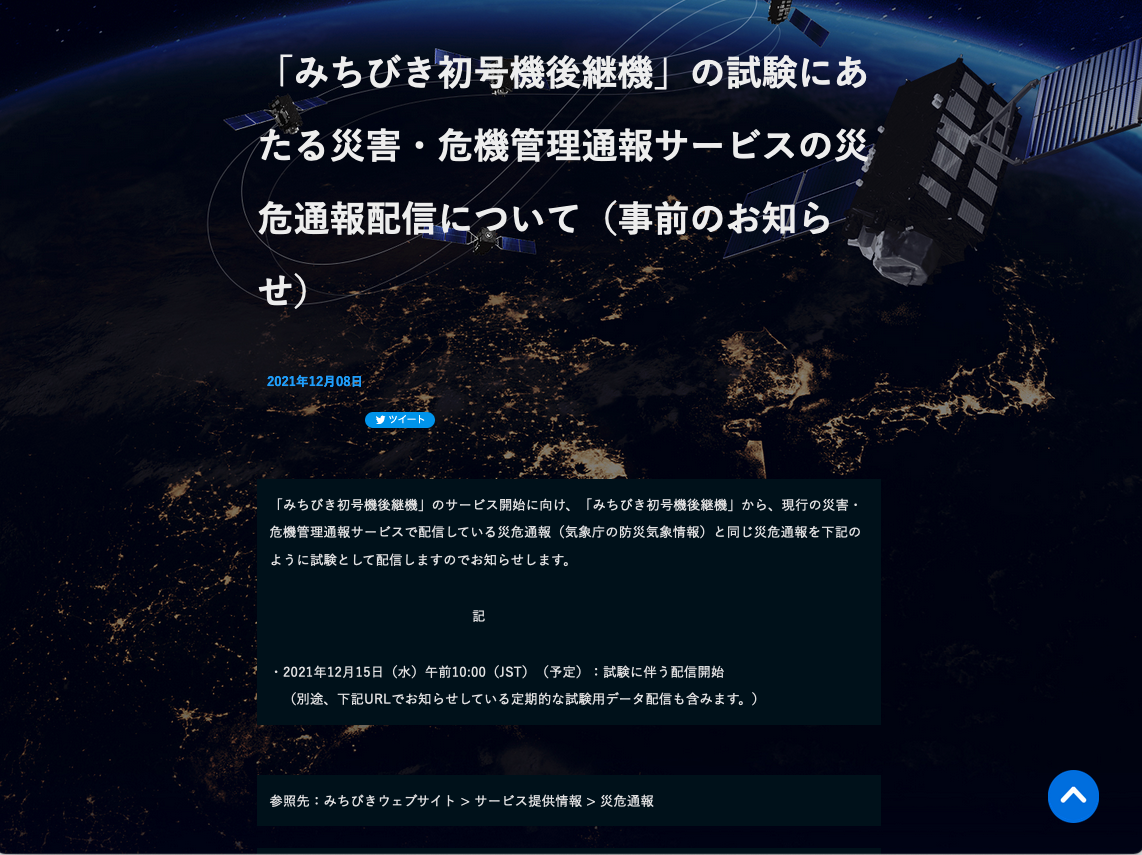 The receivers I have that would be able to receive the DCR messages on the QZS-1R are u-blox NEO-M8T, u-blox ZED-F9P, and Sony Spresense. However, so far, none of the receivers have been able to receive the QZS-1R's L1 C/A signal until now. If the L1 C/A signal cannot be received, the L1S signal on which the DCR message is broadcast may not be received, too.
I confirmed the ephemeris of QZS-1R. It may be available to the general public soon.
---
Related article(s):