Starlink Ethernet adapter
I received an Ethernet adapter for Starlink and tried to connect it to my Starlink terminal.
To use the Ethernet adapter, I removed the cable connecting Starlink Dish (antenna part) and Wi-Fi access point once, and connected the Ethernet adapter between them.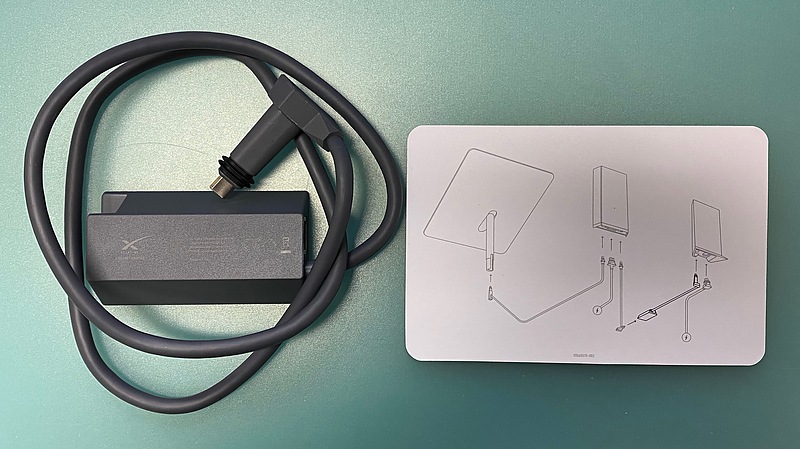 The terminal of this Ethernet adapter is the MDI (medium dependent interface) format that is same format as one in a PCs. A hub or crossover cable is required to connect this to other network equipment.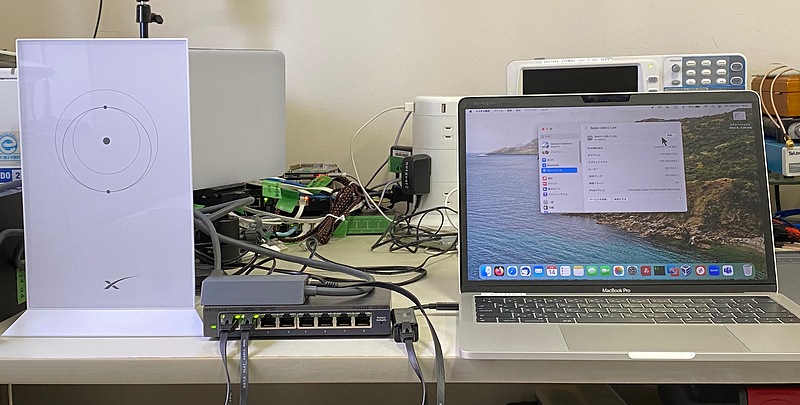 The IP address assigned by the device was the same as when connected to Wi-Fi. When a Starlink terminal is connected to a computer, an IP address is automatically assigned to the computer by DHCP (dynamic host configuration protocol). The IPv6 address displayed in this photo is a link-local address that cannot be connected to the outside world. When Starlink was able to connect to the Internet, it was assigned the same address as last time, one of an IPv6 address of 2406:2d40:xxxx:xxxx::/64.
Currently, it doesn't seem possible to statically set the IP address of a Starlink device other than by turning bypass mode on. When bypass mode is turned on, the Wi-Fi function will be turned off, so I will not be able to set the Starlink terminal from my smartphone. For portability, I don't want to use bypass mode.
If we have a DHCP server on our existing network, the Starlink terminal's DHCP server and the existing DHCP server will interfere with each other for assigning an IP address. In order to freely switch between the existing Internet connection and the Starlink Internet connection, I need installing a router. However, comparing it with the fun of Starlink, this is a trivial problem.
First, I put this Starlink antenna part in front of my laboratory. Hiroshima City University is located on a slope venue. My laboratory is on the 4th floor, but there is a corridor and a parking lot in front of the laboratory. The area is surrounded by buildings, which limits the visibility of the sky.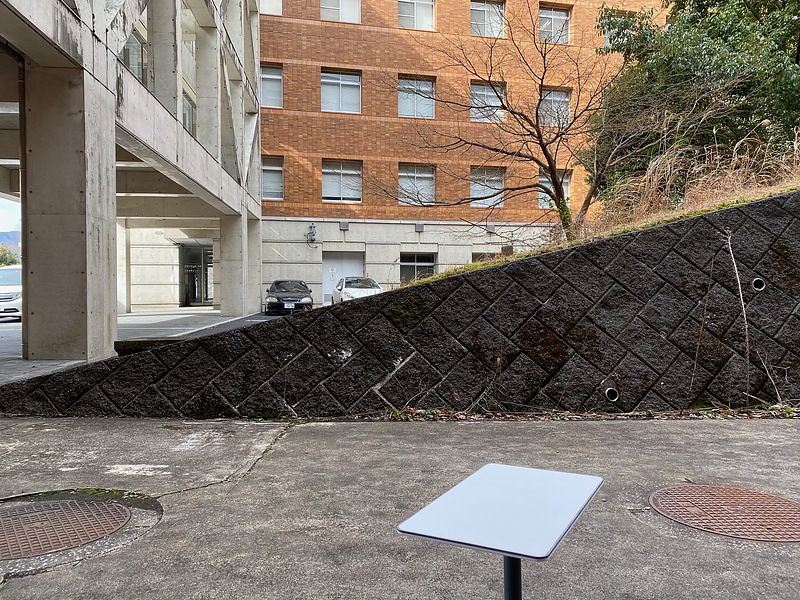 Network stats displayed in the smartphone app seemed to block the satellite connection most of the time.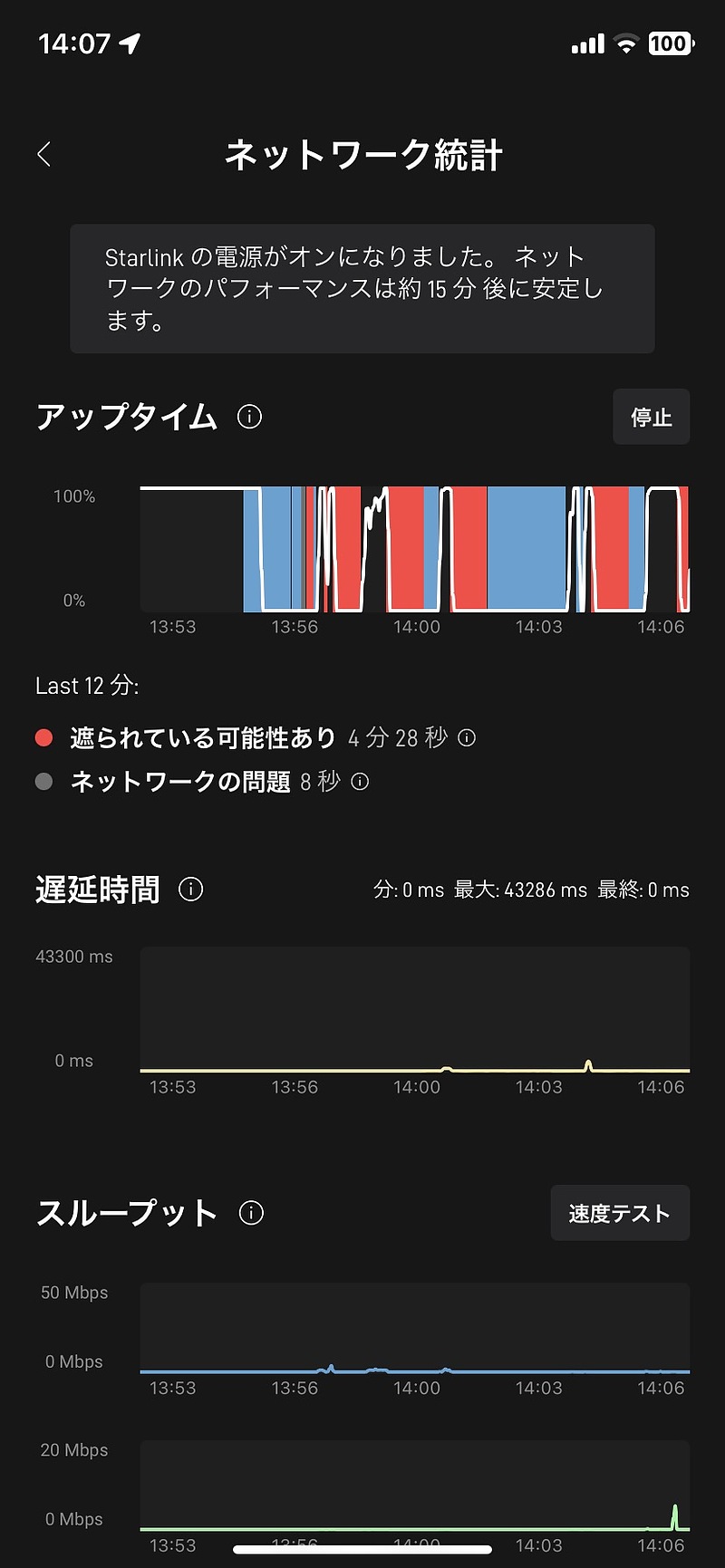 This antenna cable length is about 23 meters, and I tried moving the antenna position. But it seems that I can't expect a stable internet connection around my laboratory.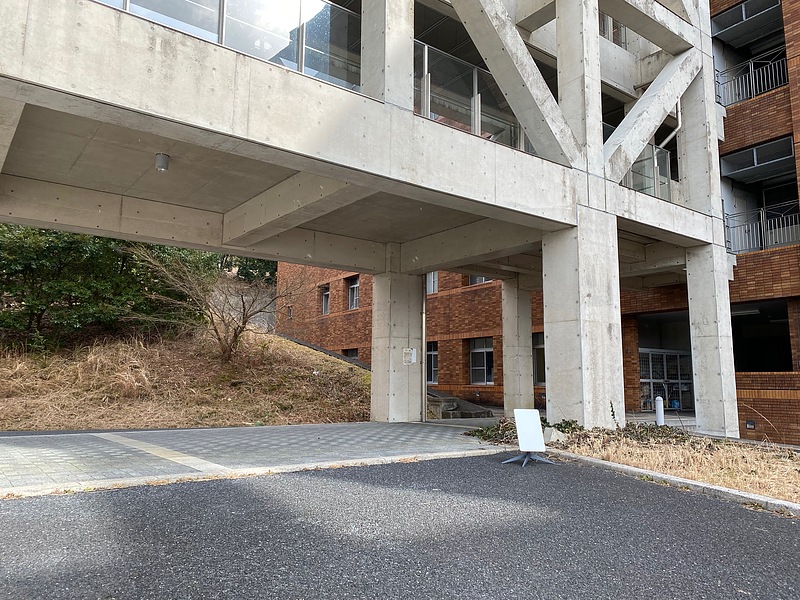 I will try to coexist with existing networks and to install better location to antenna to achieve both portability and stability.
---
Related article(s):