IPNTJ annual conference 2023 (The Institute of Positioning, Navigation and Timing in Japan)
The Institute of Positioning, Navigation, and Timing of Japan holds an annual nationwide conference and GPS/GNSS symposium. This year, the in-person nationwide conference was held after a long time. The venue was the Tokyo University of Marine Science and Technology Etchujima Campus, and the event took place from May 17th to 19th. This conference is an exclusive event for members only.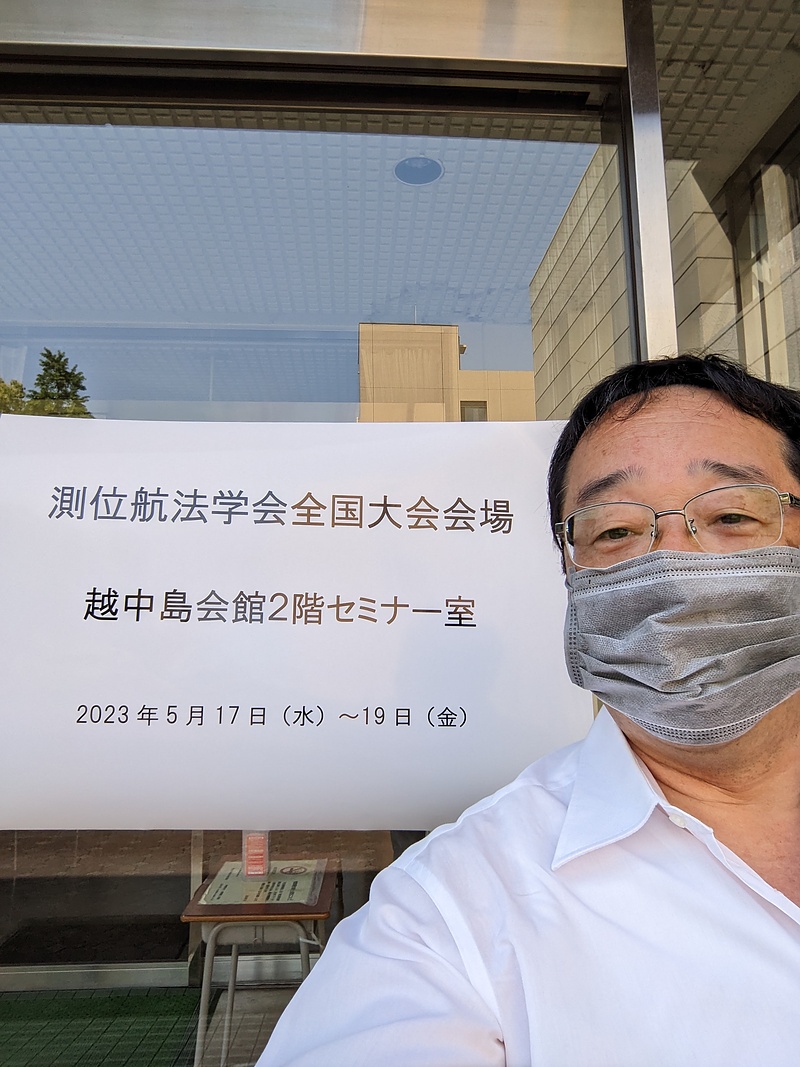 Before the spread of the coronavirus, during the previous nationwide conference, participants had the opportunity to take walks around the campus and visit the Meiji Maru Memorial Hall.
During this long-awaited nationwide conference, the schedule was somewhat busy, yet I still managed to engage in numerous conversations with researchers.
On May 17th, I attended seminars during which Dr. Takayasu Sakai from ENRI (Electronic Navigation Research Institute) gave a presentation on "Fundamentals of GNSS," and Prof. Takafumi Ebisunuma from Chubu University presented on "Implementation of a GNSS Signal Simulator Using Software-Defined Radio." These seminars allowed me to gain a comprehensive understanding of satellite positioning technology. Additionally, I had the valuable opportunity to directly hear explanations about the code from the author of gps-sdr-sim, which was truly meaningful.
Furthermore, on May 18th, I participated in seminars delivered by Prof. Taro Suzuki from Chiba Institute of Technology, who presented an overview of "GNSS Signal Processing and Introduction to Implementation with Software GNSS Receivers," and Prof. Nobuaki Kubo from Tokyo University of Marine Science and Technology, who introduced "Examples of Using RTKLIB and Challenges in High-Precision Positioning."
These seminars deepened my understanding of signal processing methods after receiving satellite signals using software defined radios. While there was minimal explanation about the electronic files distributed on the day, they contained valuable information. The seminars also highlighted ways to utilize RTKLIB for education and research in satellite positioning, inspiring me to put these methods into practice promptly.
On the final day, May 19th, there was a research presentation session. I had the opportunity to listen to many excellent research presentations, which motivated me to put in more effort in my own work.
Tokyo University of Marine Science and Technology is located in the heart of the city, and in the evening, I enjoyed a meal in Tokyo after a long time.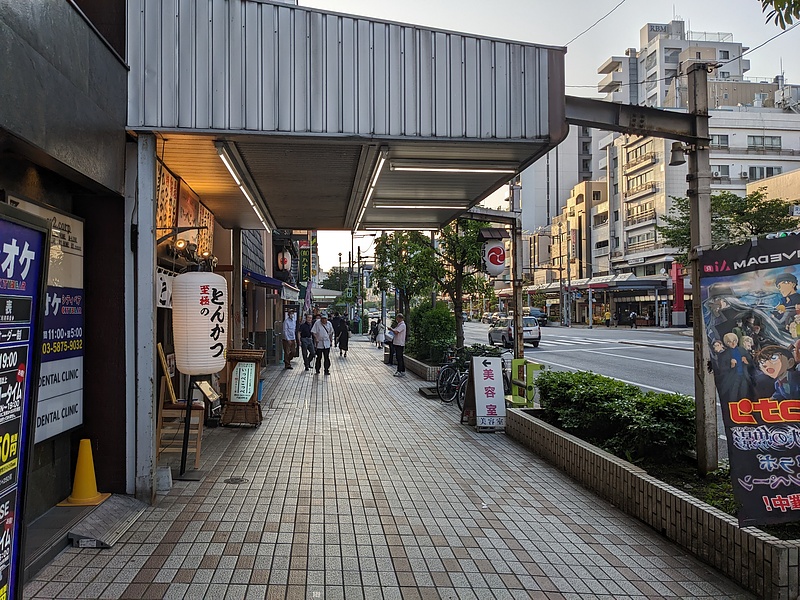 On May 19th, the G7 Hiroshima Summit was taking place. Due to the transportation restrictions between Hiroshima Airport and the city center, I chose to travel by Shinkansen (bullet train) instead of a plane this time. The journey from Hiroshima Station to my home was also smooth without any particular issues, which was fortunate.