Japan Society of Navigation GPS/GNSS Study Group Autumn Tour and Lecture held in Japan Coast Guard Academy
Japan Coast Guard Academy
The GPS/GNSS Study Group of the Japan Society of Navigation holds tours and lectures twice a year. In this spring, I participated in a tour and lecture at the Quasi-zenith Satellite System (Michibiki) Kobe master control station, and was able to get to know a part of the backyard of the Quasi-Zenith Satellite Michibiki.
This autumn tour and lecture was held jointly by the GPS/GNSS Research Group and the Aerospace Research Group at the Japan Coast Guard Academy in Kure City, Hiroshima Prefecture. I was really looking forward to seeing this place because it was the place for the famous Japanese movie "Umizaru". I live in Hiroshima City and have visited Kure City, which is next to Hiroshima City, many times. But this was my first visit to the Japan Coast Guard Academy.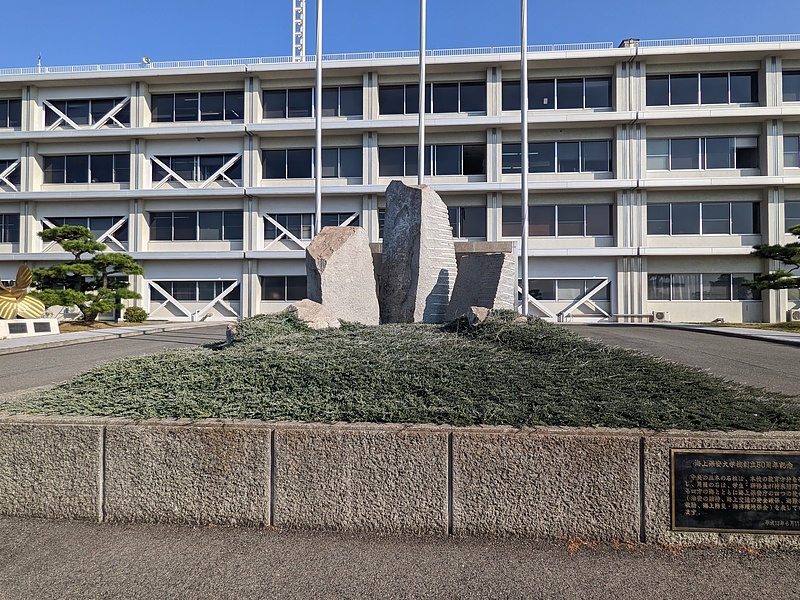 The participants were introduced to Coast Guard Museum, Coast Guard Simulation Center, Diving Pool, and lecture room.
Coast Guard Museum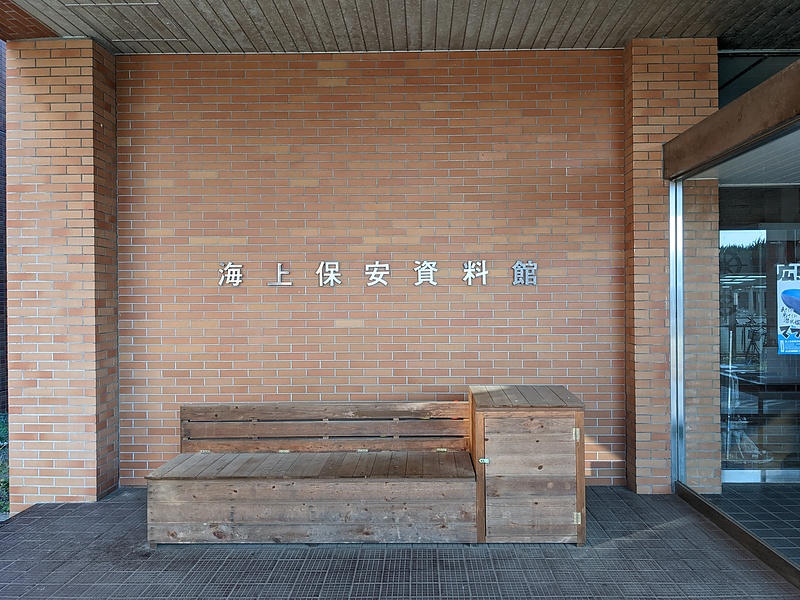 As part of the 30th anniversary project of the establishment of the Japan Coast Guard in 1980, this two-story museum was built. Not only are many valuable materials on display, but a part of the patrol boat Amami, which was shot in the suspicious ship incident in December 2001, is on display.
Immediately after entering the museum, there was an exhibit related to the movie "Umizaru".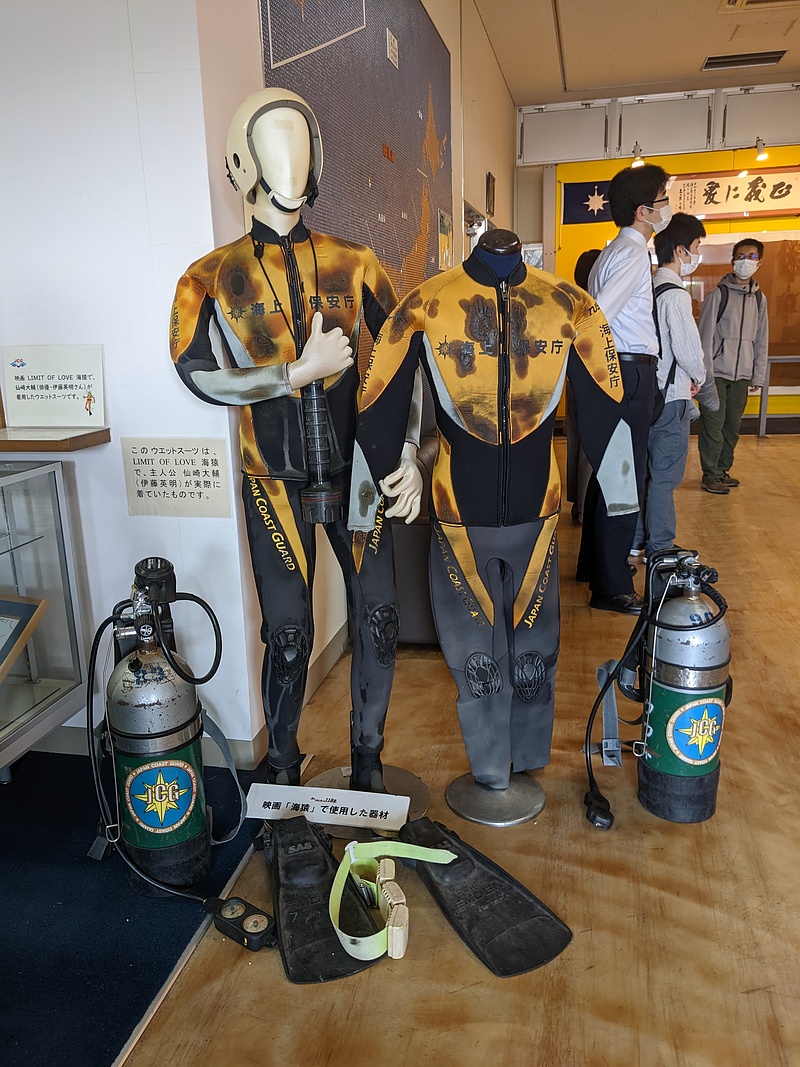 The fact that the Japan Coast Guard was established immediately after World War II to deal with suspicious ships and prevent epidemics, that it did not have the characteristics of a military force, and that the Japan Coast Guard staff carried out their duties with pride was explained.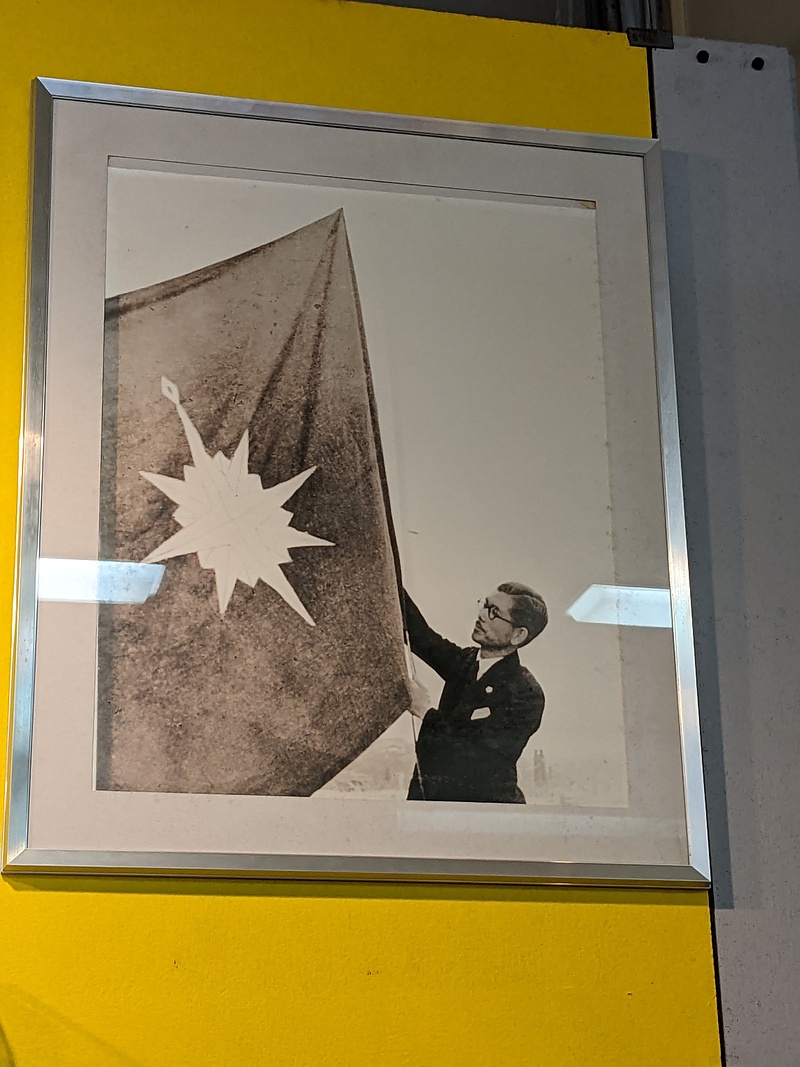 Many models of Japan Coast Guard patrol ships, aircraft, and helicopters are on display.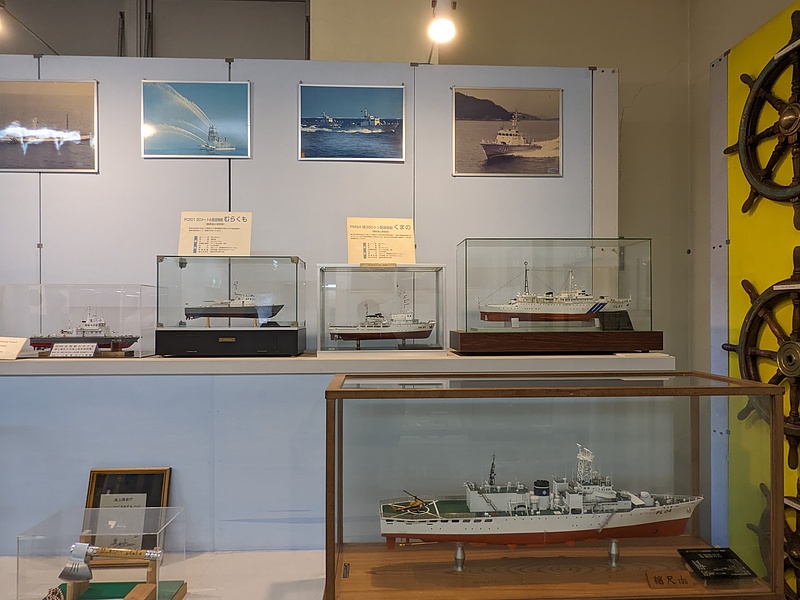 And this is the front of the bridge of the patrol boat "Amami" that was bombarded. The windows were shattered and the hull had many shell marks.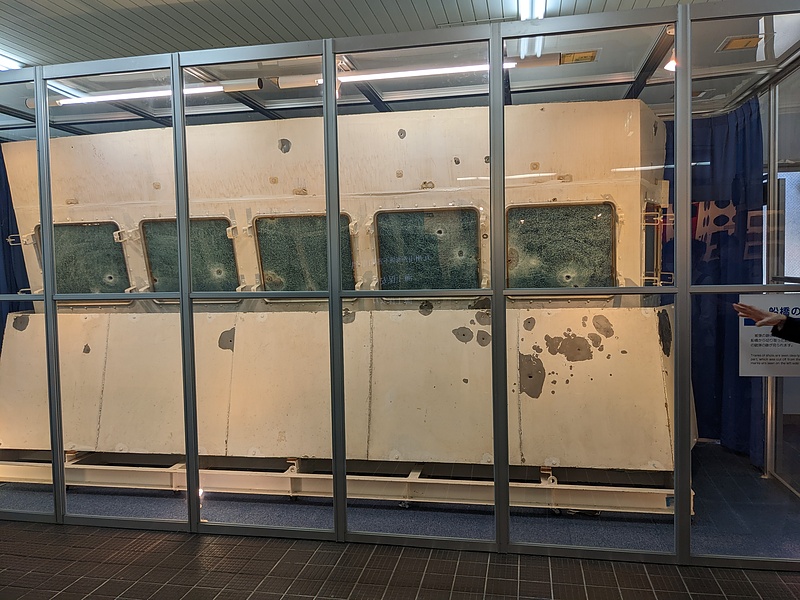 There are also gas lamps, rafts and signs that were used in the past.
On the second floor, there is a section of Japan's first light alloy patrol boat "Arakaze". It was found that there was no damage or corruptions. Also, the place where it is made carefully is the highlight.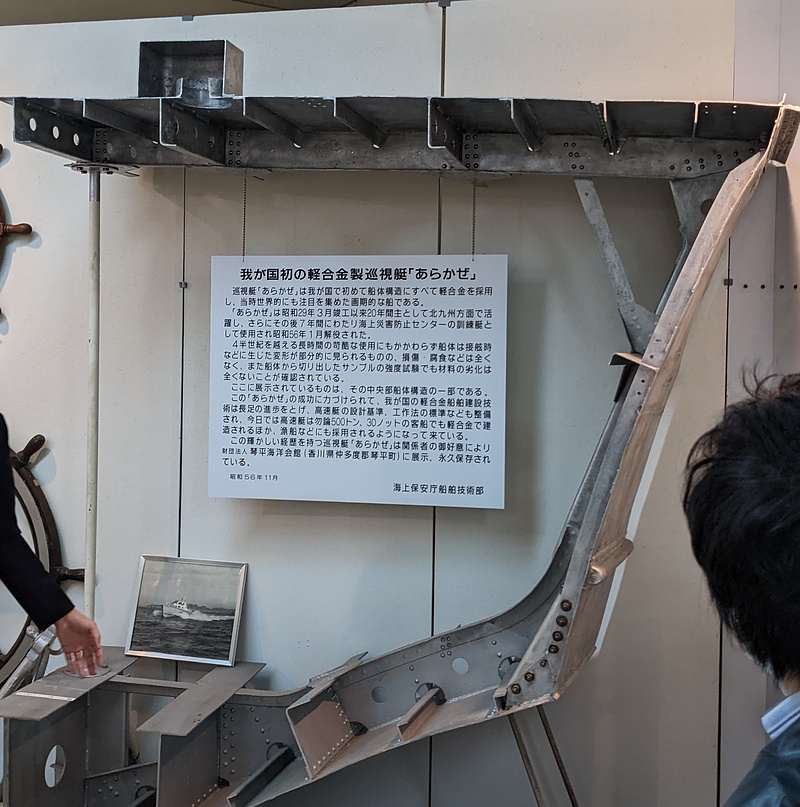 There was also an exhibition of Japan's first Antarctic observation ship "Soya". Soya also appeared in the Japanese movie "Antarctic Story" about Japan's first Antarctic expedition, and is familiar to many old people. Soya was a ship of the Japan Coast Guard.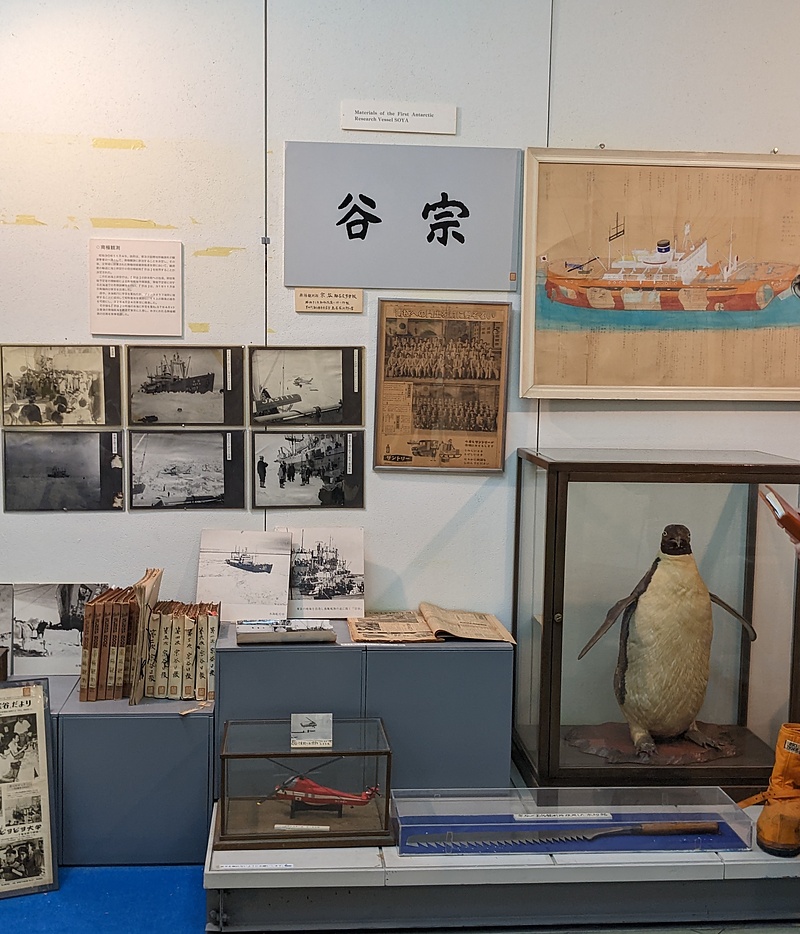 Various posters of the old Japan Coast Guard are also displayed. This is a poster in 1950.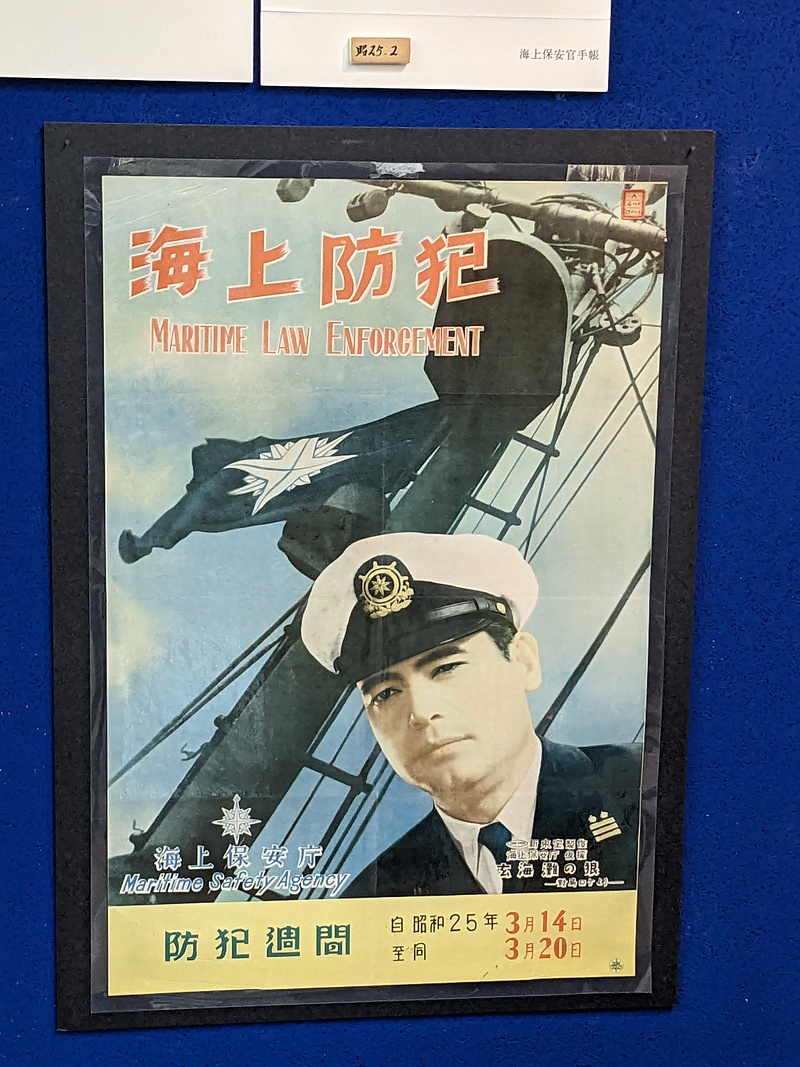 There was a search radio buoy. It had a frequency of 1972.5 kHz, a radio wave format of A1 (CW: continuous wave), and an antenna output of 10 W. It was manufactured in October 1966.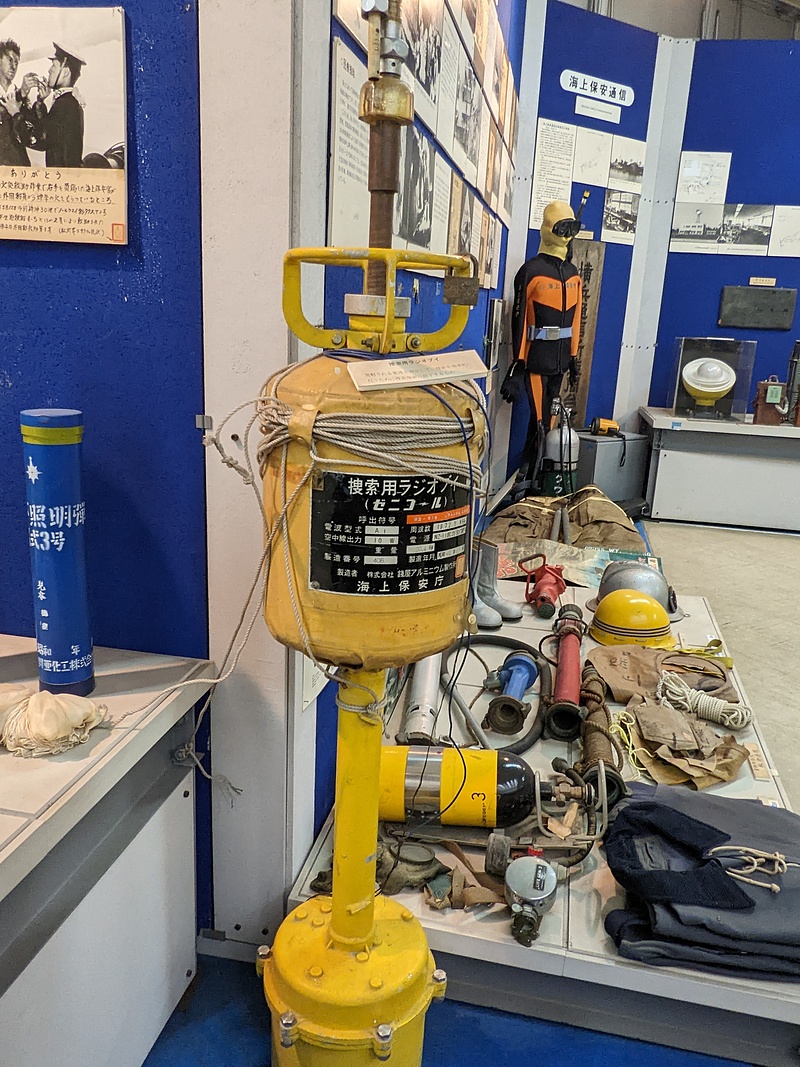 Also on display are old wireless devices and radar reflectors that make it easier to be detected by radar during stormy weather.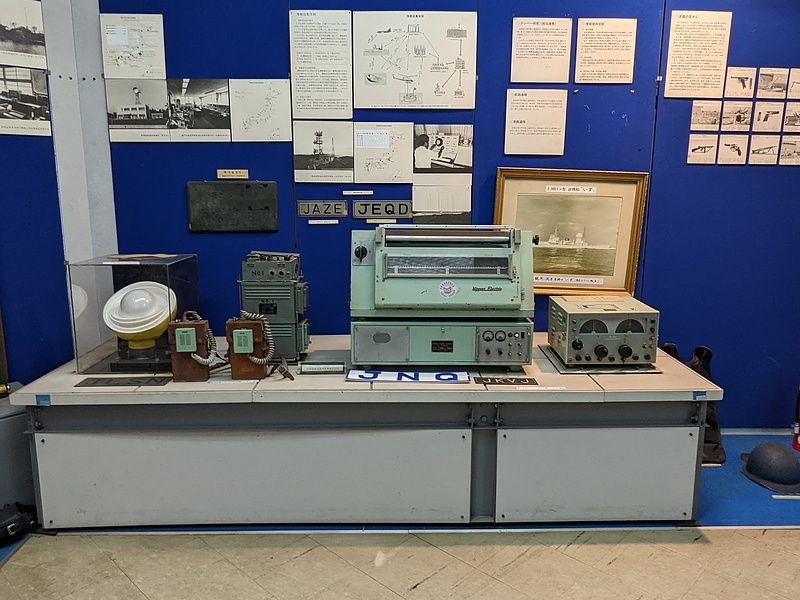 There was even a microwave rotary beacon that operated from 1961 to 1981.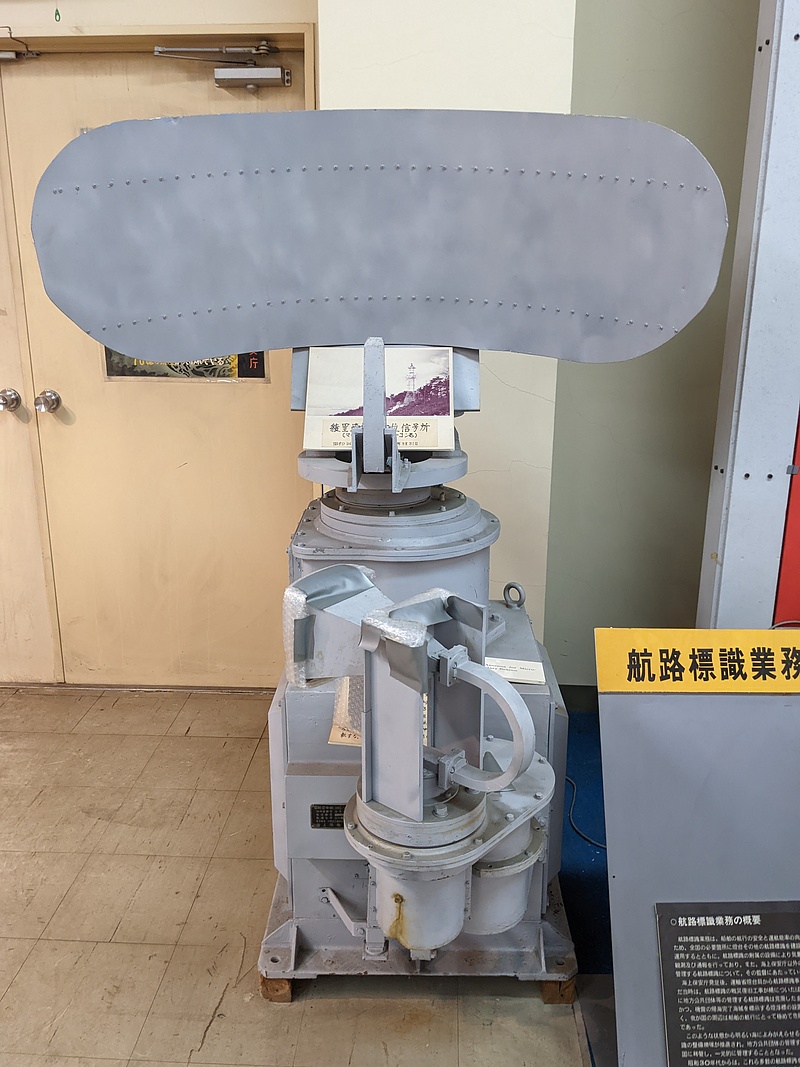 There was a Decca receiver imported first in Japan. It is a device that receives radiowaves and estimates its own position when there was no GPS yet.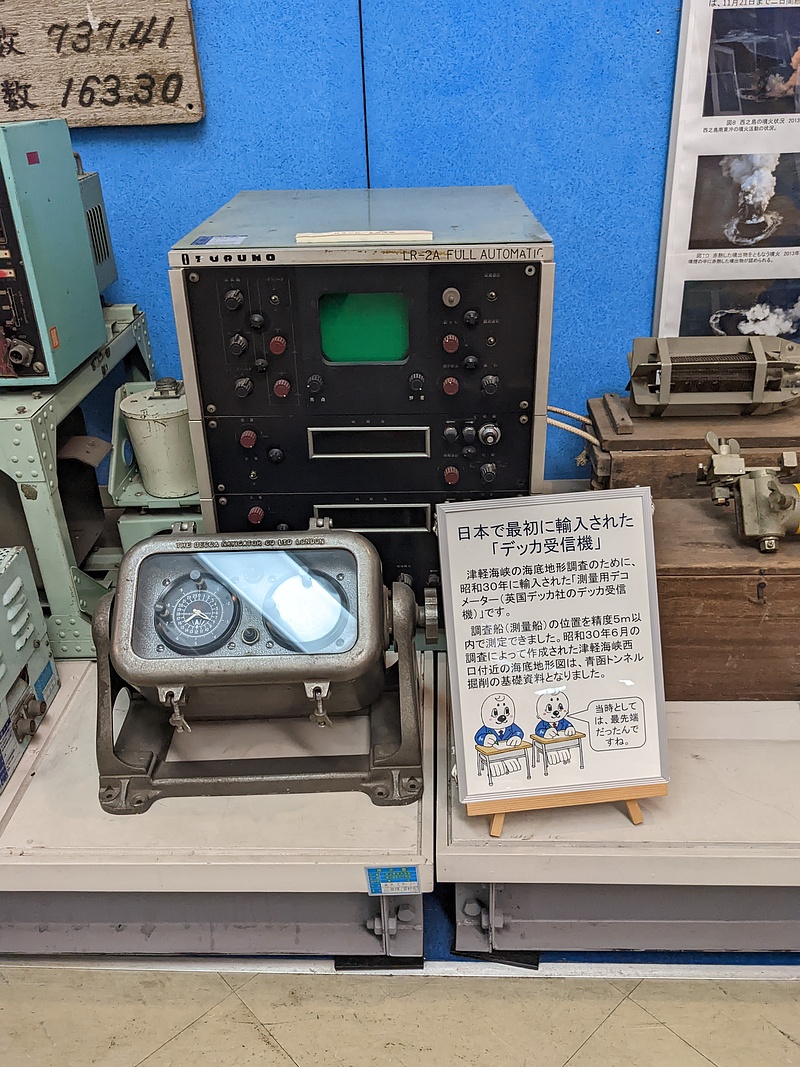 This museum has a lot of treasures for radio enthusiasts, so it was a lot of fun!
Coast Guard Simulation Center
Coast Guard Simulation Center is a facility for ship handling training.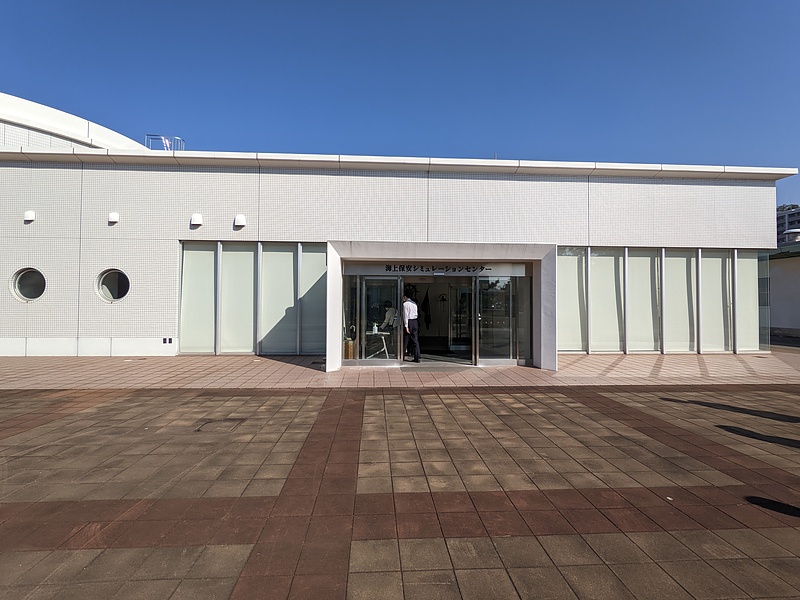 Entering a simulated ship control room, there was a large screen with a view and working instruments. In the room, I felt the shaking caused by the sea surface. Actually, it seems that only the scenery is shaking and the room is not in motion.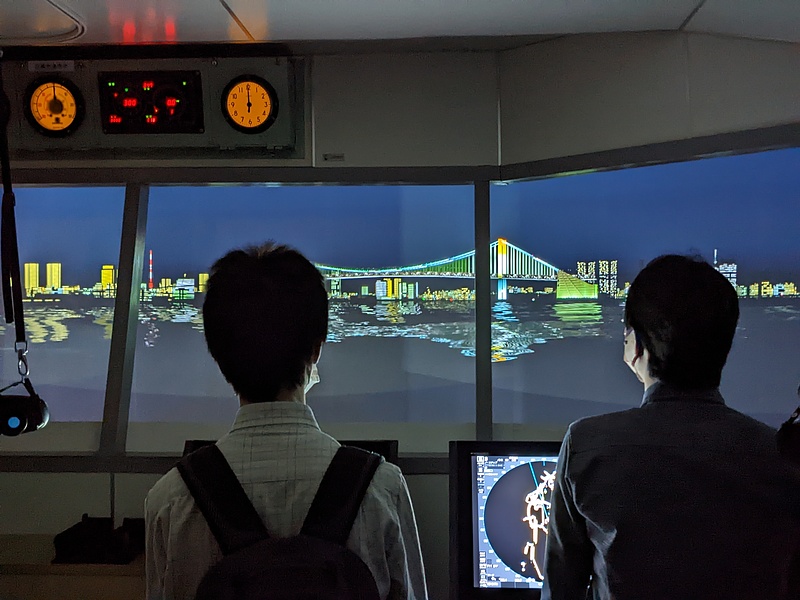 The radar display also changed according to the movement of the scenery. In a rainy scenario, not only did it become difficult to see ahead, but fine dots due to clutter (unwanted reflected waves) were projected all over the radar screen. This radar screen also had the function of AIS (automatic identification system, a device that informs surrounding ships of the coordinates and traveling direction measured by GPS by radiowaves).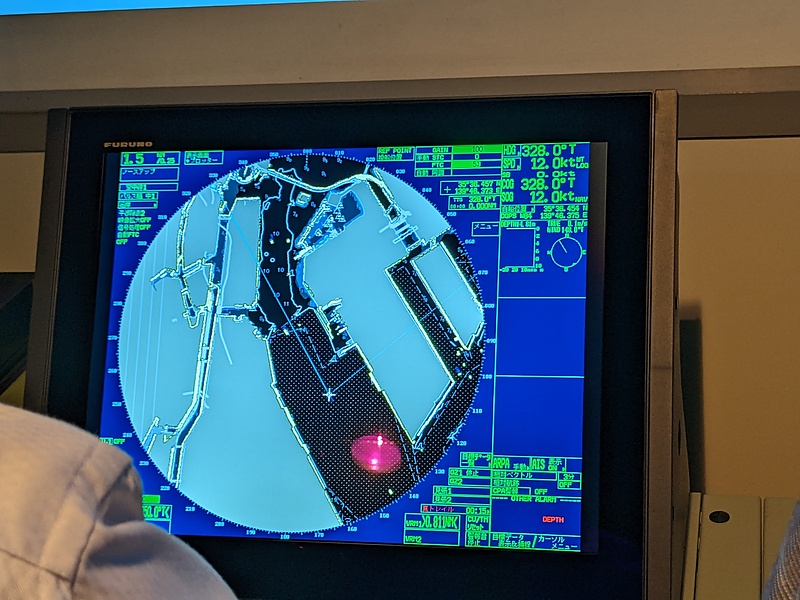 I could also see the backyard. It consists of a giant screen and a projector.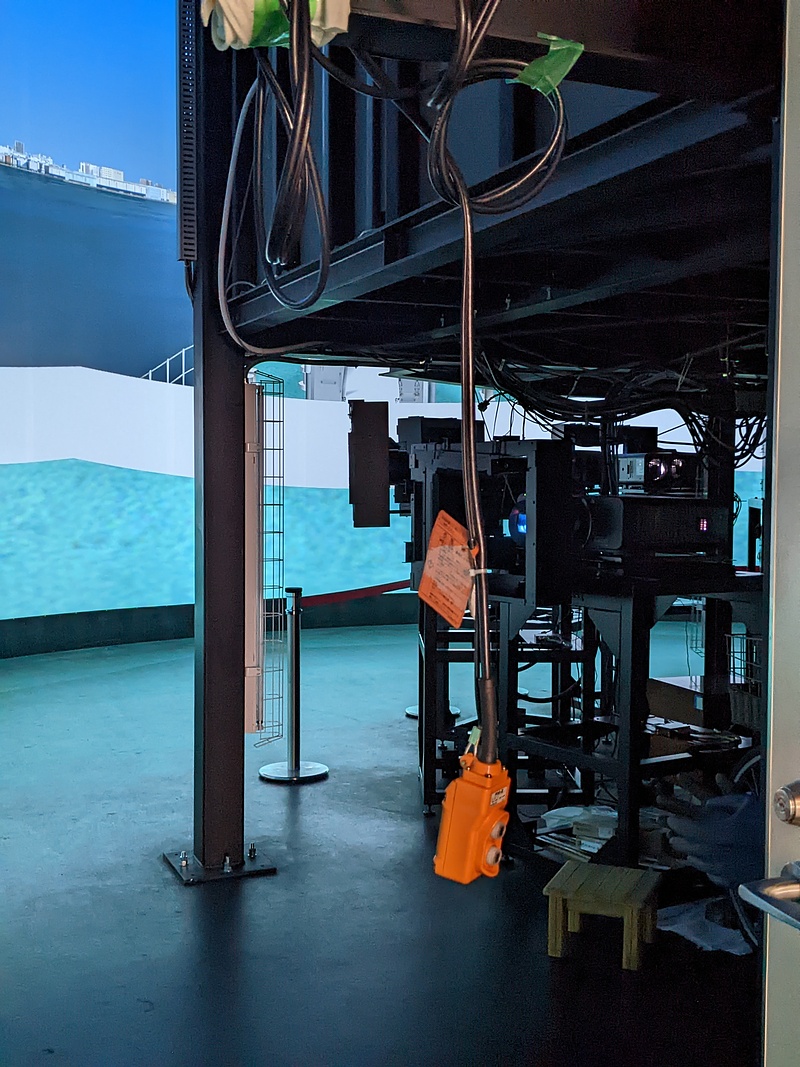 Diving Pool
The next place we visited was the diving pool where the main character in the movie "Umizaru" jumped in during training and when he graduated. The shallowest part is 1.5-meter depth, the second one is 3-meter depth, and the deepest part is 5-meter depth. They will also practice diving with weights. As a test, I tried holding the 20 kilogram weight. It's really heavy.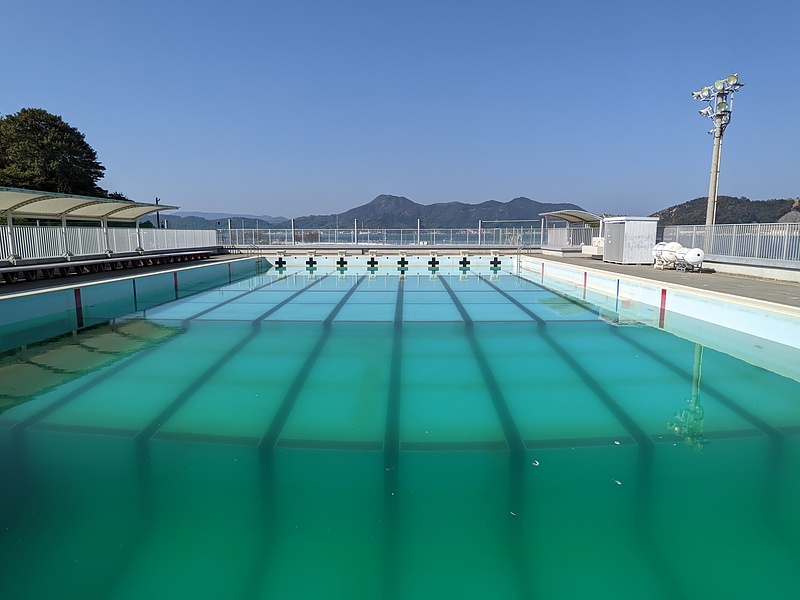 Actually, this pool was rebuilt after the movie. Where the pool used to be is now a parking lot.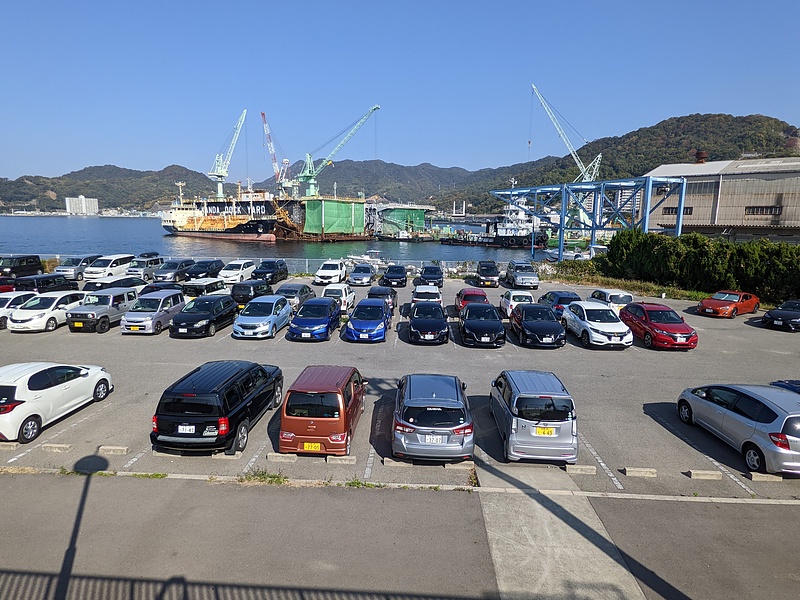 Japan Coast Guard Academy Brick Hall (lecture venue)
There was a lecture at a tangible cultural property hall.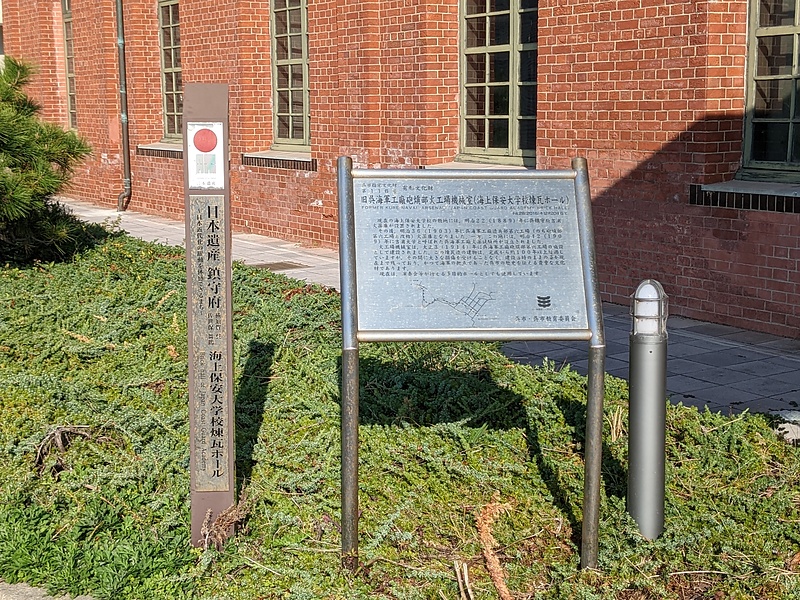 I entered the historic brick building.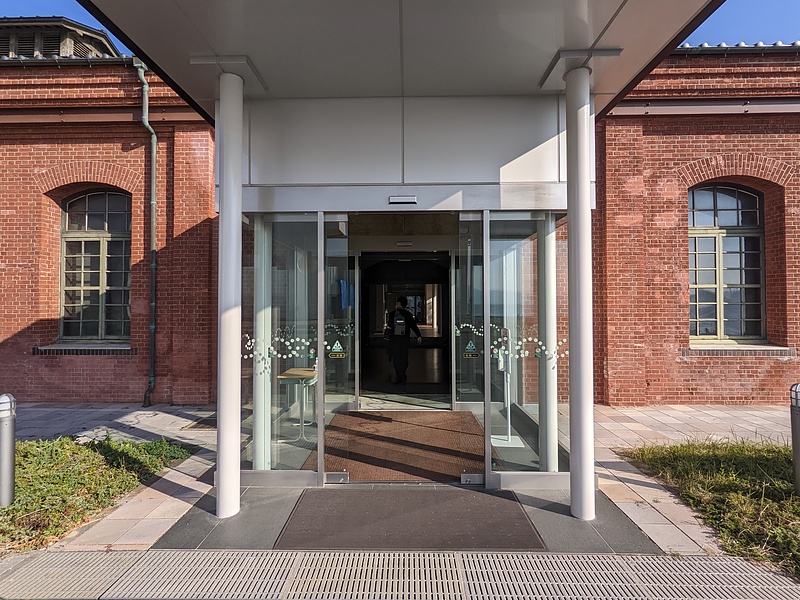 The ceiling and walls are left from those days.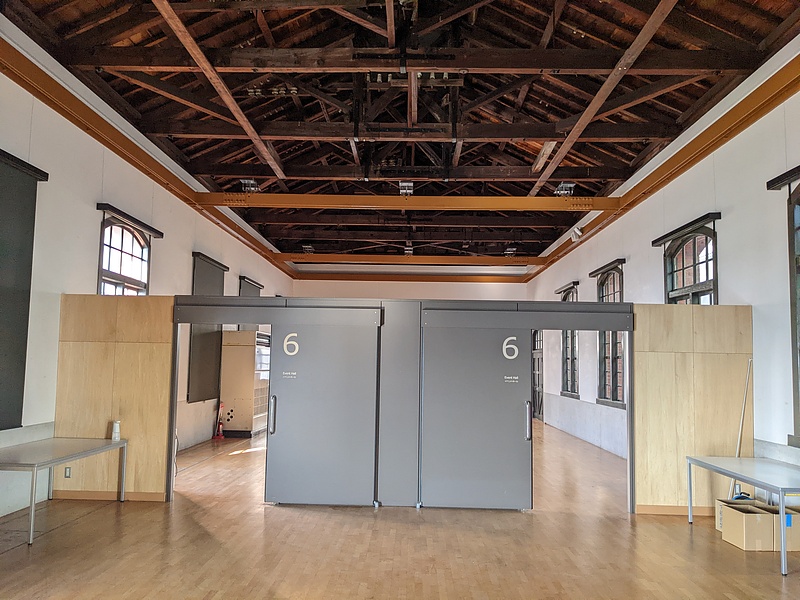 Going further, I found a beautiful hall.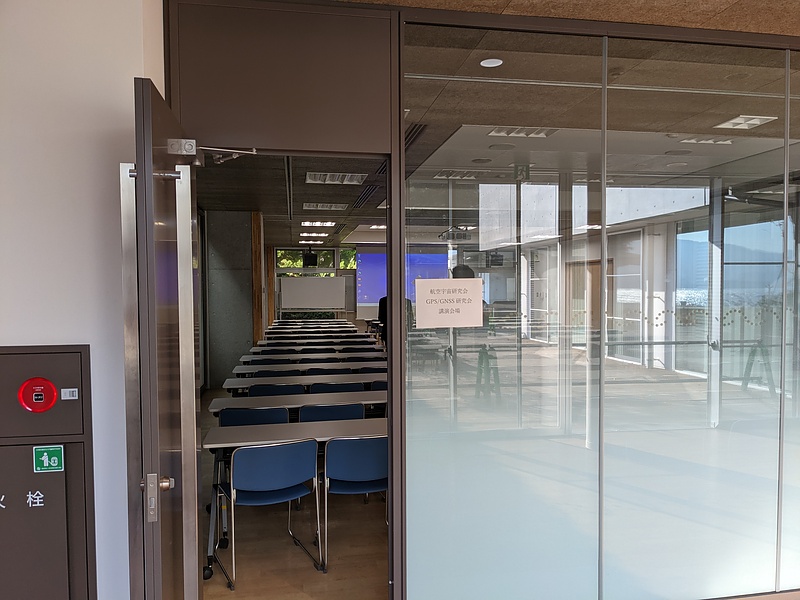 I gave a 30-minute lecture here in Japanese, but actually I don't remember much about the lecture because the tours have been so wonderful.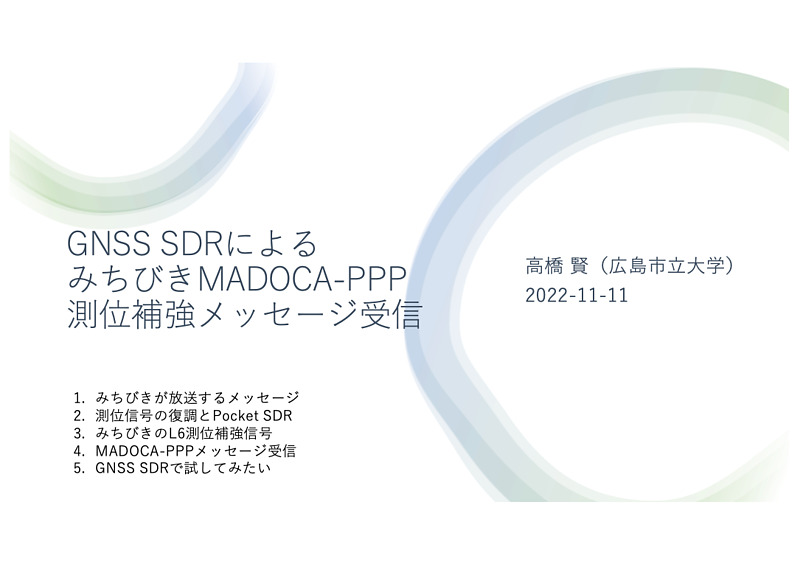 I am very grateful for this wonderful opportunity.