Michibiki Kobe control station tour
Kobe control station
On May 27, 2022, a tour of the Kobe Air Traffic Control Department of the Ministry of Land, Infrastructure, Transport and Tourism, which controls the Quasi-Zenith Satellite Michibiki, was held by study group on GPS and GNSS of the Japan Society of Navigation (JIN).
I'm not a JIN member, but non-members were also able to apply. It was a once-in-a-lifetime opportunity, so I decided to apply, and to my delight, I was selected. Through the tour, I was particularly interested in learning how to transmit disaster and crisis management report (DCR) broadcast from Michibiki.
The Michibiki website has a report on the tour by science writer Mitsunari Kita.
Kobe Air Traffic Control Department
To get to the Kobe Air Traffic Control Center, take the Kobe Municipal Subway from Shin-Kobe Station on the Shinkansen for about 30 minutes to Nishijinnan Station, then take the Kobe City Bus to Ibukidai Higashimachi 7-chome. Passing through a quiet residential area, there was an industrial park with large factories, and there was a control station in it.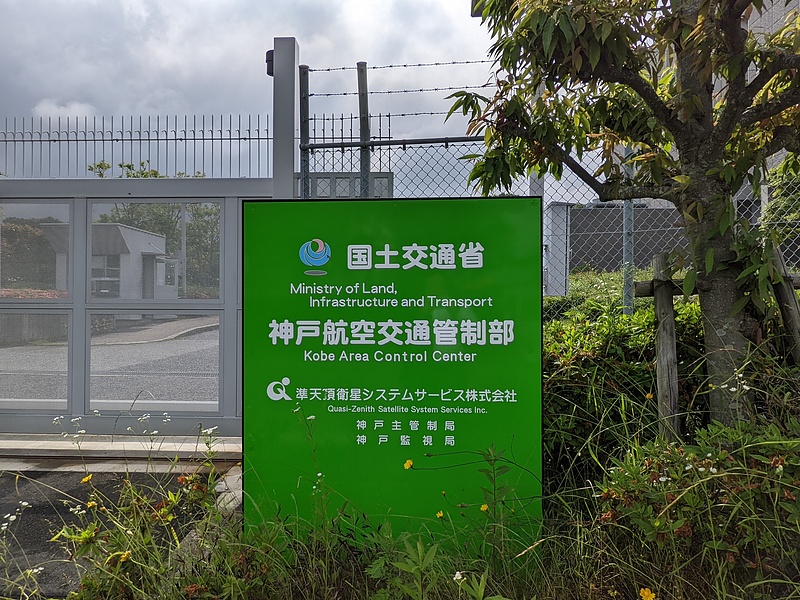 I imagined the control station to be like an observation tower with many antennas and a view of the surroundings, but it actually looked like a stylish office building. If it weren't for the yellow-green sign at the entrance, you might have passed by.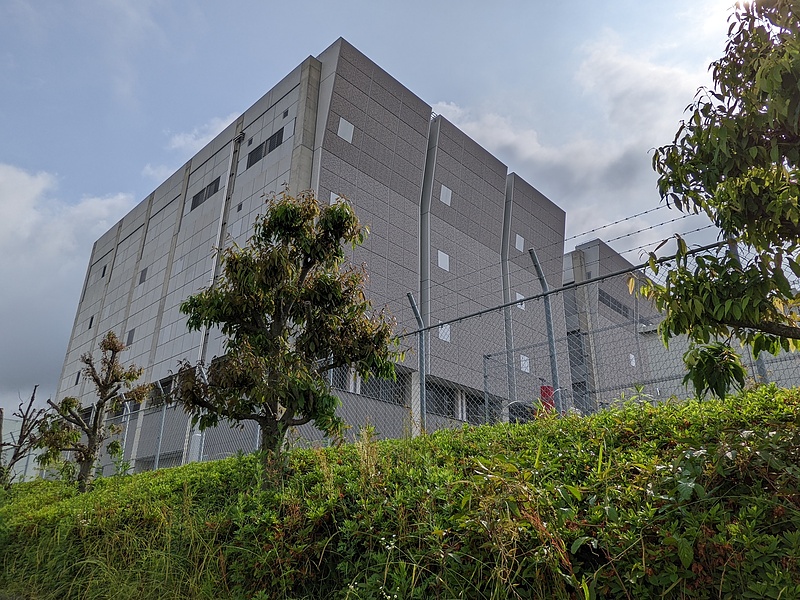 It is a very beautiful building, but it was built in 1998.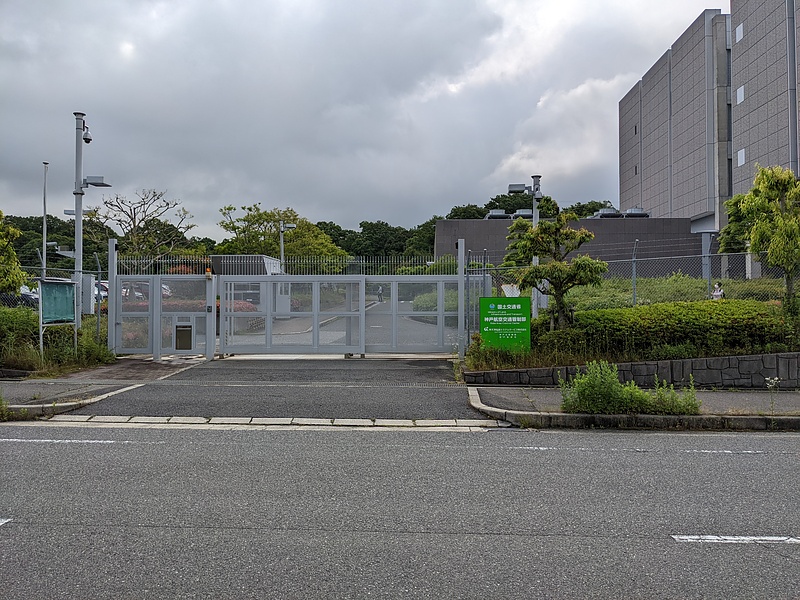 Although it is a tense place, there is a large pond next to the building, and it was a quiet environment.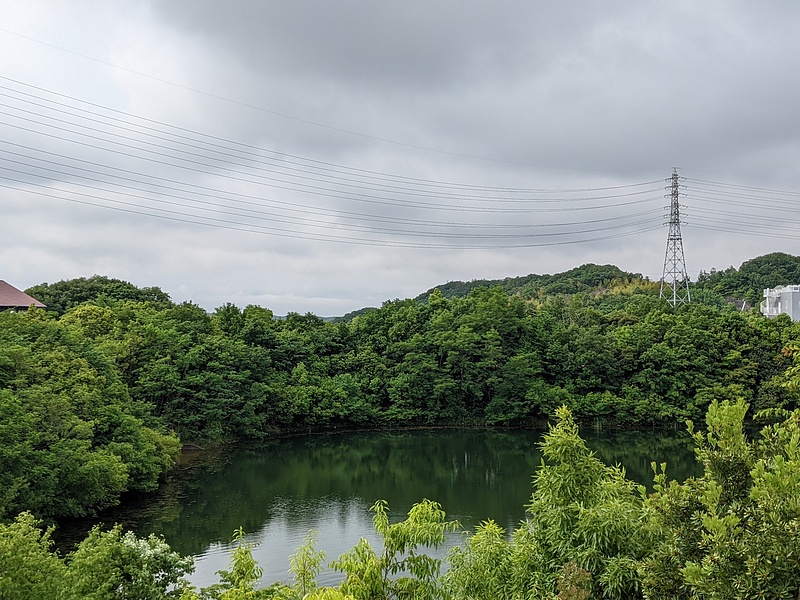 Quasi-zenith satellite main control station
After the president of the study group gave a speech, we were shown around the facility for about an hour. The tour consisted of the Michibiki main control station and the Kobe air traffic control department.
At the Michibiki main control station, both the Michibiki itself and its signals were monitored.
The DCR interface specifications (IS-QZSS-DCR-010) state that MICHIBIKI's signal generation locations are located in Hitachiota and Kobe, and that each has two systems. I used to call them Kobe 0 series, Hitachi Ota 1 series, and so on. The facilities at Hitachiota are called series 1 and 2, and the facilities at Kobe are called series 3 and 4, respectively. These four systems work independently and the information that arrives first is uploaded to the satellite.
It was a precious opportunity, so I kept it firmly in my mind.
Kobe Air Traffic Control Department
Many private planes heading from airport to airport pass through airways like highways if compared to automobiles. The Kobe Air Traffic Control Department played an important role in controlling this air route.
Quasi-zenith satellite Keynote Speech
After the tour, Mr. Numata, Counselor of the Cabinet Office, gave a keynote speech and asked about the future of the quasi-zenith satellite system.
Conclusion
It was a rare opportunity to see the backyard of the quasi-zenith satellite system and air traffic control. It was a quiet environment, but it was a tense place. It was also great to meet people I usually see on the website and in online seminars. I thought face-to-face meetings were good.