IEICE technical committee meeting of Antennas and Propagation (Hiroshima Institute of Technology)
I was informed that it would be held in Hiroshima City, and I attended the technical committee meeting of Antennas and Propagation (AP-ken) of the Institute of Electronics, Information and Communication Engineers (IEICE).
The last time I participated in AP-ken meeting was in May 2005, and at that time I made a presentation titled "Antenna tilt dependence on delay spread in microwave mobile communications". It elapsed about 18 years to participate in AP-ken since I participated the meeting last time.
This month's AP-ken meeting was held at Hiroshima Institute of Technology Hiroshima Campus in central Hiroshima. It is located near the Hiroshima Peace Memorial Museum. The campus building is located along the Motoyasu River, which is a quiet place, and at the same time, it is also a convenient place where we can cross the river to Kamiyacho, which is the busiest shopping district in Hiroshima.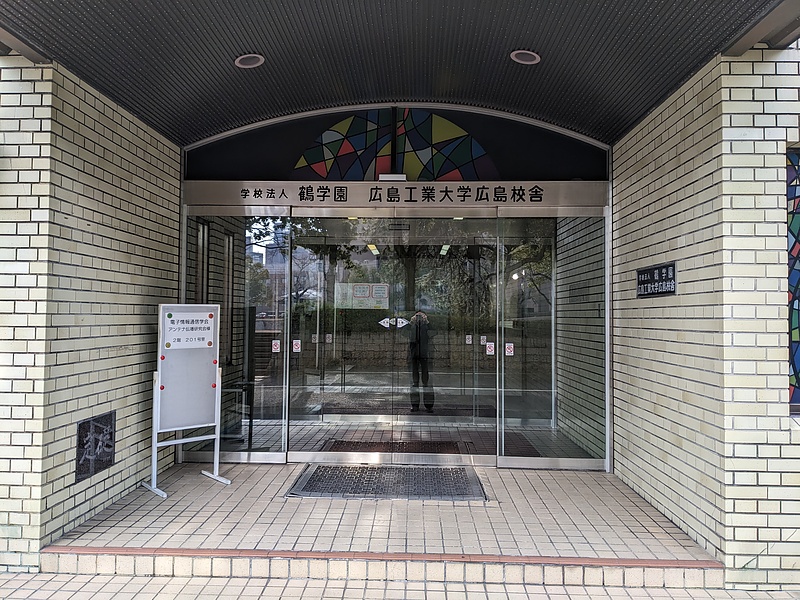 At the entrance of the campus building, there was an announcement about the AP-ken meeting.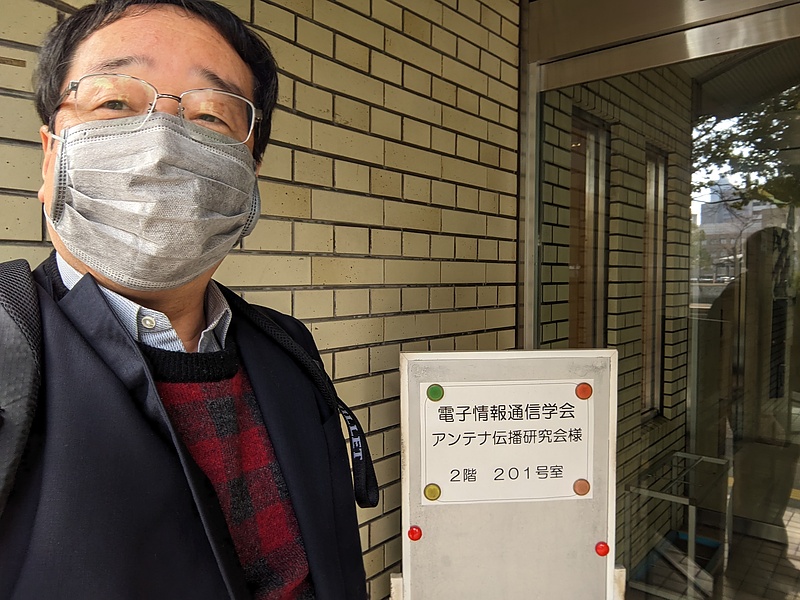 There is a beautiful stained glass window and a monument on the outer wall of the school building.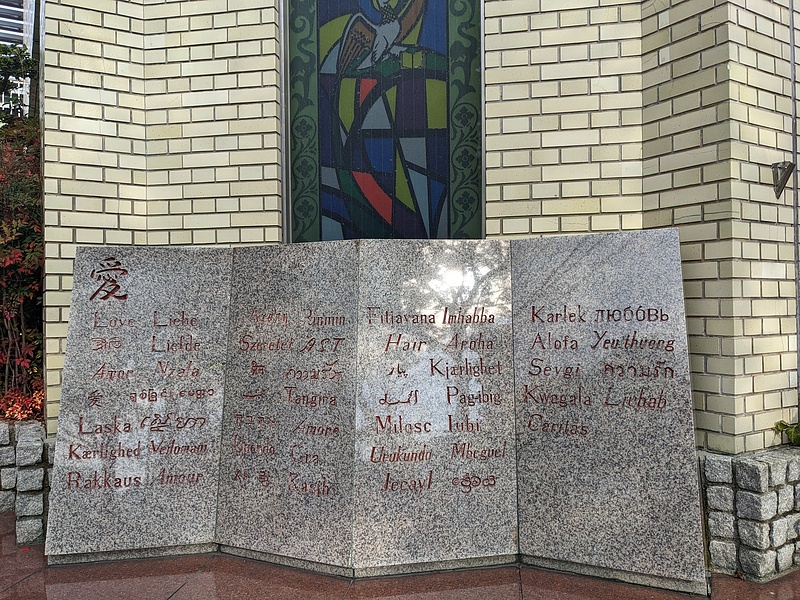 There is also stained glass on the ceiling of the venue.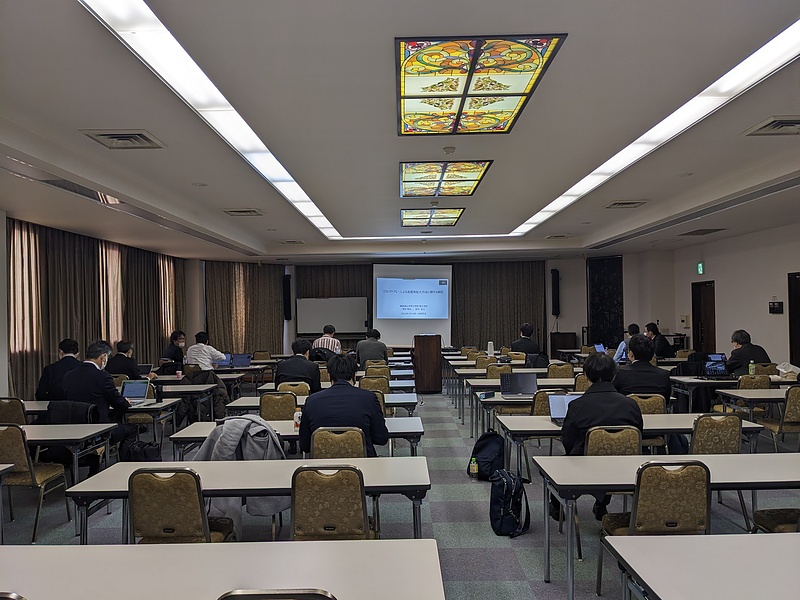 I listened the lectures of scanning control by adding passive elements of array antenna, antenna calibration, calculation method of radio ave attenuation distance characteristics using quantum computer and neural network, calculation of radiowave propagation by supercomputer, configuration method of microstrip antennas, sensor network support tool, as well as the presentation on a competition for methods of estimating radiowave intensity for specific environments, called the over-roof radio wave propagation problem, which were very interesting.