Presentation at conference of IEICE Technical Committee of Communication Systems
The technical committee of Communication System (abbreviated as CS) is a special study group to discuss the research results of wired communication and wireless communication. This time, Mr. Fujisaki, who was a 4th year undergraduate student, participated in a July study meeting held in Amami Oshima for 2 days.
The weather in Amami Oshima was unfortunately rainy. The first day is Fujisaki's poster presentation. The title is "A method of LPWA radio transmission of exercise electrocardiography with conductive sports wear hitoe." We measured the electrocardiogram while actually exercising, analyzed the data, and considered how to wirelessly transmit the characteristic data.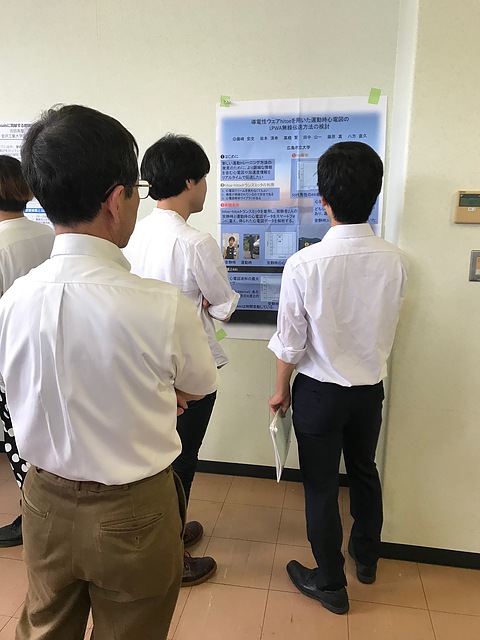 I made a presentation the next day. The title is "A method of detecting wake-up signal considering cumulative time probability for ISDB-T television receivers," to catch the automatic start signal transmitted by TV broadcasting station in an emergency in the receiver as accurately as possible.