IEICE joint technical committee meeting of Radio Communication Systems and Satellite Communications held at Nagano
The August Research Meeting of the Radio Communications Society (referred to as RCS) and the Satellite Communications Society (referred to as SAT) took place on August 31st and September 1st at Nagano.
I took the Shinkansen from Hiroshima to Nagoya, and the limited express Shinano from Nagoya to Nagano. There are many curves between Nagoya and Nagano. In order to achieve both high-speed travel and a comfortable ride, the limited express Shinano is equipped with a pendulum-type car body tilting mechanism that tilts the car body inward to reduce centrifugal force. This mechanism is amazing, consisting of a controlled pendulum and a self-steering mechanism.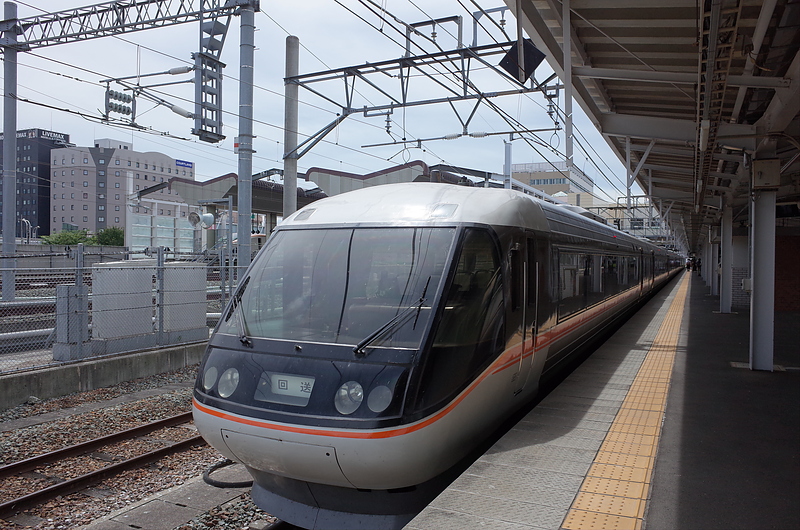 As we approached Nagano Station, there was an announcement on the train that one of Japan's three major train view, "Obasute", was on the right side as we headed in the direction of travel. It is a beautiful scenery with the Chikuma River, the Nagano Basin, and the cityscape. In the car, I was lucky to be sitting by the window on the right side.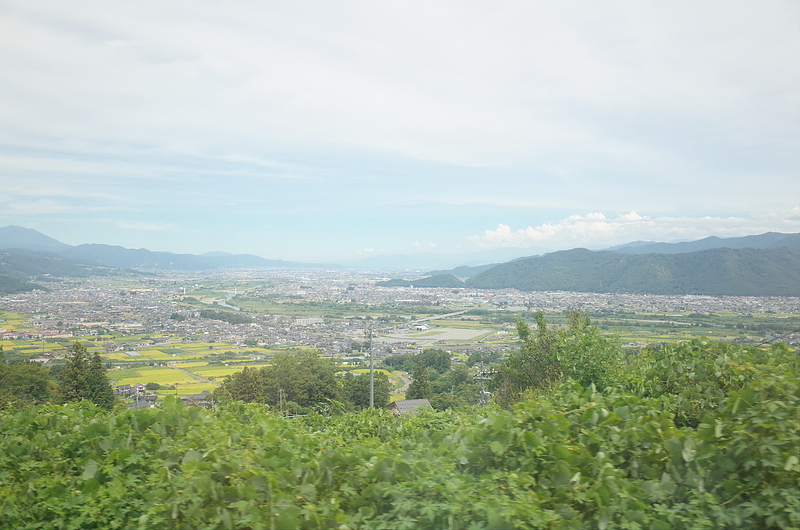 Japan Railway (JR) has announced that it will introduce new trains equipped with next-generation pendulum control technology to this route on July 20, 2023. I'm glad I was able to ride the current limited express train "Shinano" this time.
The venue for the technical committee sessions is the 13-story JA Nagano Prefectural Building. This place is close to JR Nagano Station and has a convenience store and restaurant inside.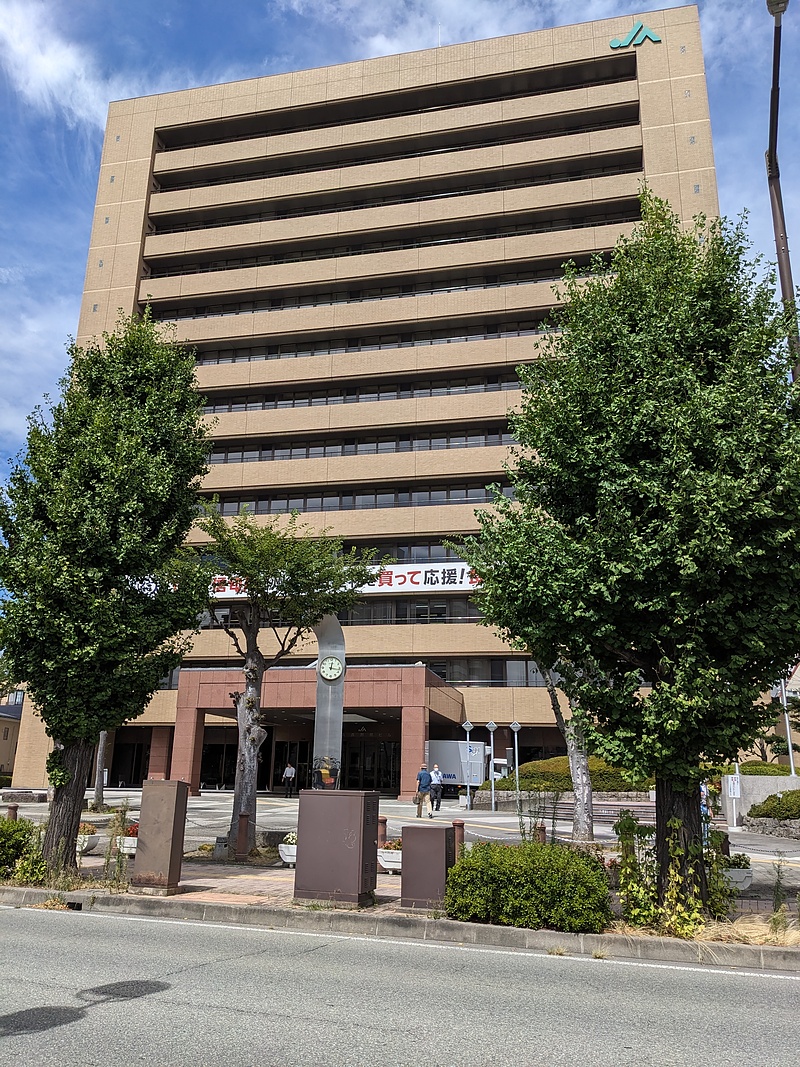 The venue for the technical sessions is the 12th conference room. The view from this window was also wonderful.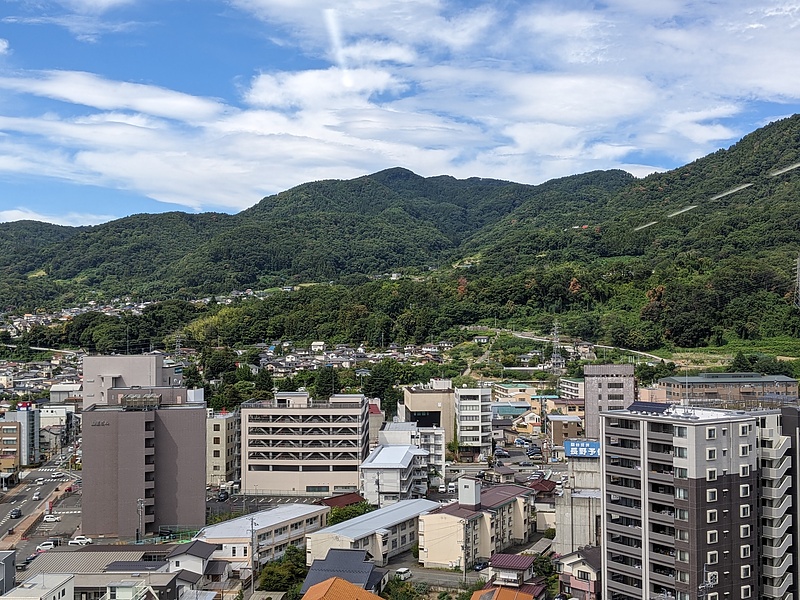 The study group consisted of two parallel sessions (some were single sessions) and was a great success. I listened interesting research results such as satellite IoT (internet of things), advanced theoretical analysis of wireless communication, communications using drones and HAPS (high altitude platform station), satellite communication technology and standardization trends, next generation wireless communication technology though the sessions.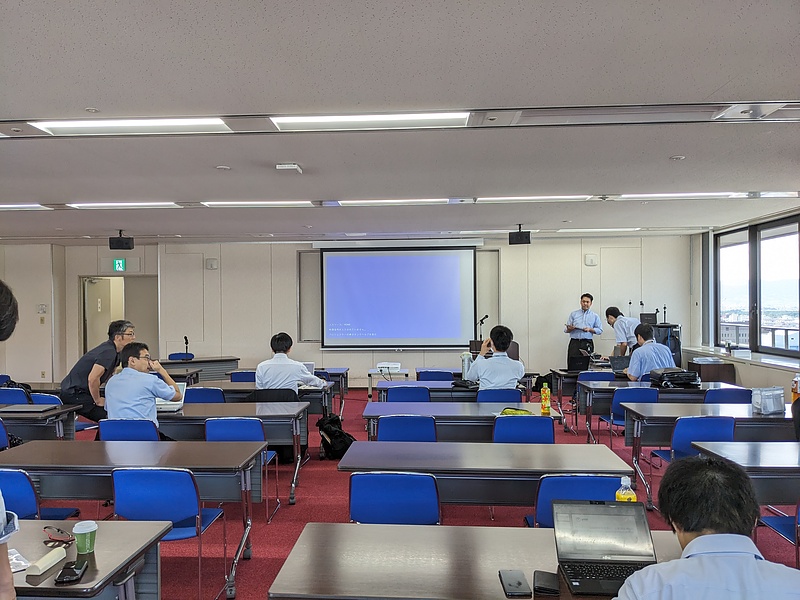 The title of my research presentation is "Reception of radiowave broadcast from quasi-zenith satellite Michibiki." The content is that the signals broadcast by Michibiki were actually received and analyzed.
The social gathering was held at a pizza bar near the conference venue. It was fun to talk to so many people. Although it was a standing buffet style that made it easy to have a conversation, there were plenty of chairs around the area so we could have a leisurely conversation, and the food was delicious.
I arrived in Nagano the day before the meeting. In Nagano, there are many famous foods such as soba and oyaki. As soon as I arrived, I was able to eat some delicious soba noodles, which made me feel happy.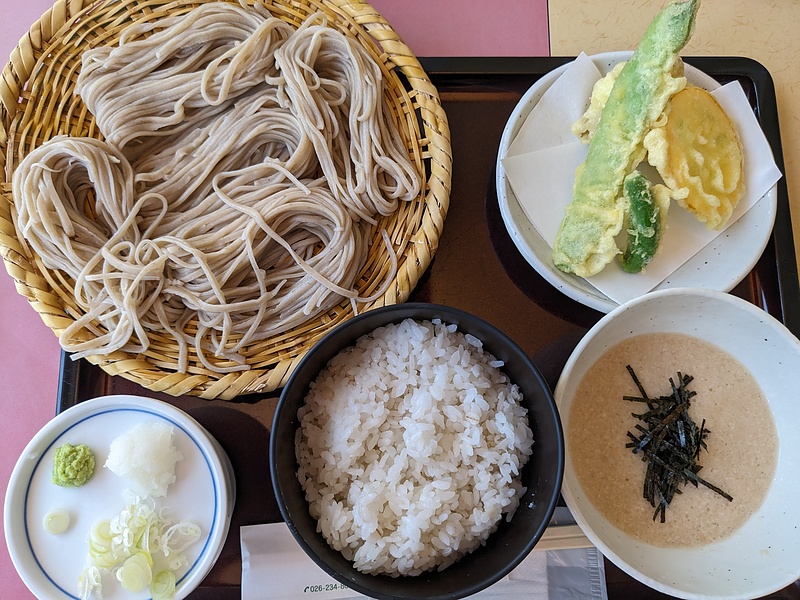 I also visited Zenkoji Temple then. I touched the statue of Binzuru, which is said to have the power to cure diseases, and toured the main hall. We can go here on foot from JR Nagano Station. The cityscape along the way is also beautiful and fun.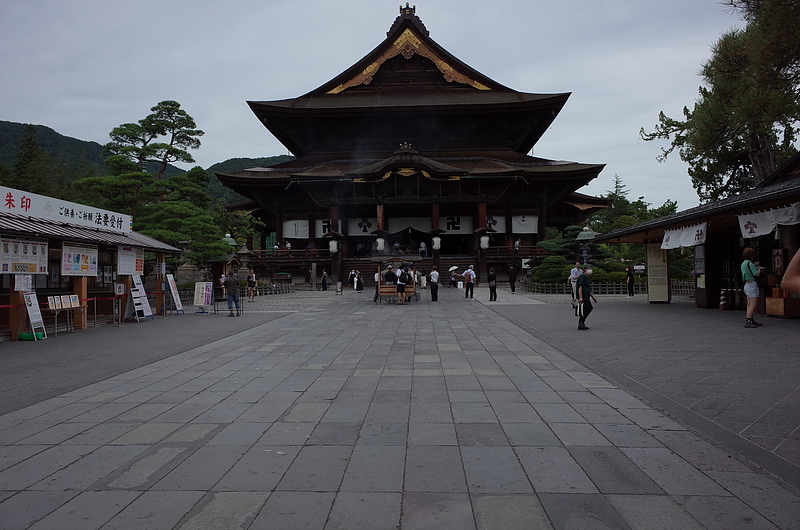 Looking at the map, I saw that beyond Zenkoji Temple was Shiroyama Park and Nagano Prefectural Museum of Art, and beyond that was Shiroyama Zoo and Children's Science Center. Since it was within walking distance, I headed for Shiroyama Zoo.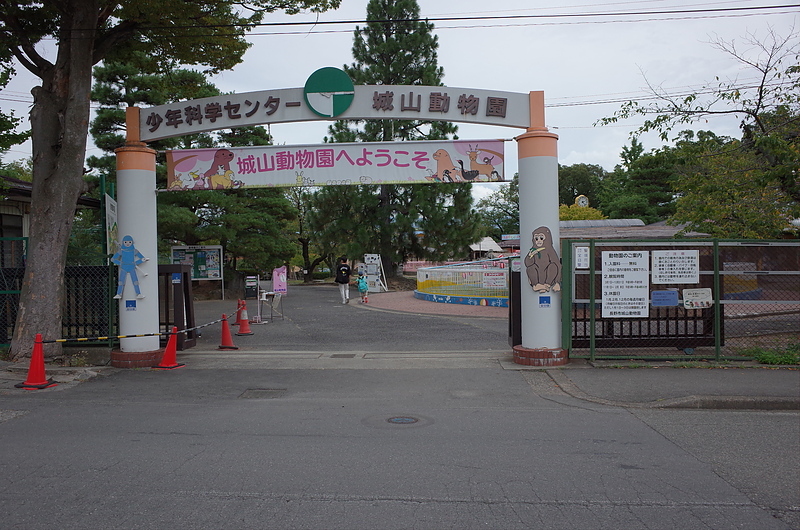 Admission to Shiroyama Zoo is free. I was surprised to see a sea lion right after entering the zoo.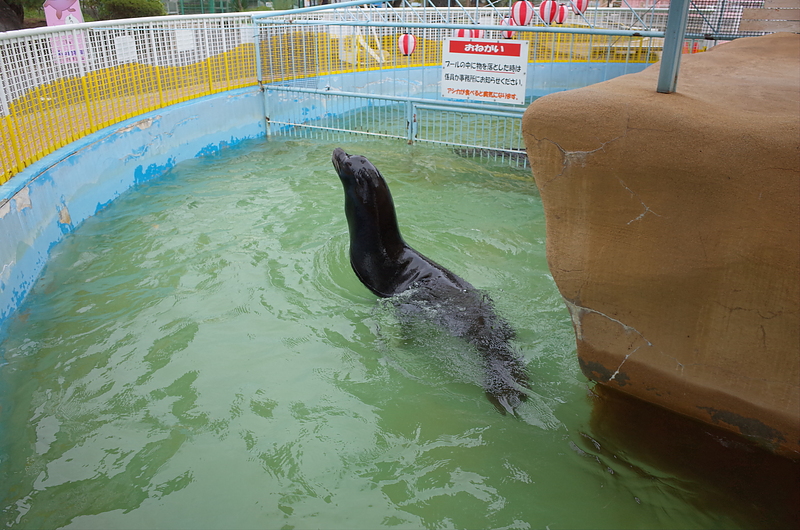 There was also a merry-go-round, but there was no one there.
According to the guide map, this Shiroyama Zoo has a history of 50 years. This guide map also included the names of animals that came here and animals that died here.
There was also a children's science center in the back that I wanted to visit, but it was under construction. As we went deeper, there were many flamingos.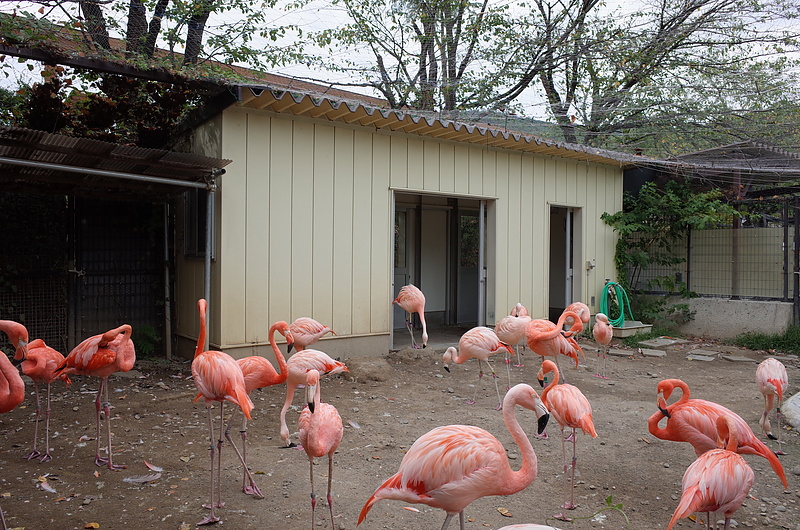 Shiroyama Zoo also has penguins, monkeys, and squirrels.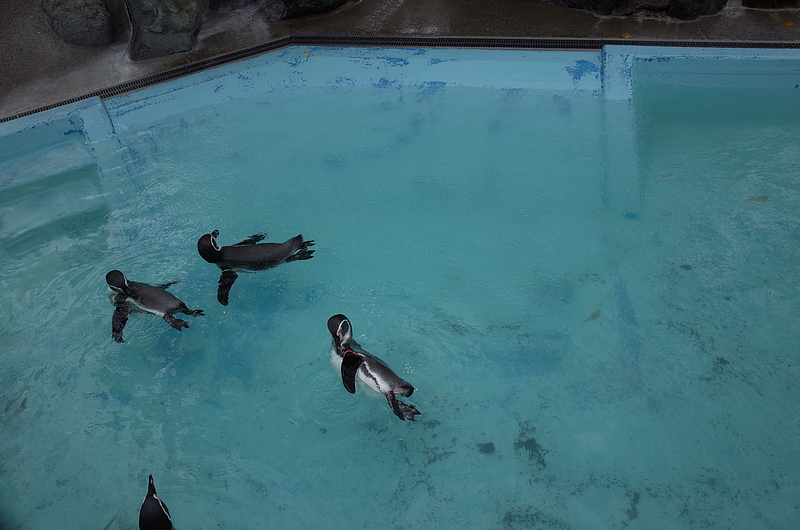 I also went to the Nagano Local Meteorological Observatory.
Afterwards, I returned to Zenkoji Temple and stopped at Monzen Merchant Chokura Oraikan, which is located right next to Zenkoji Temple. This is a former merchant's house, a registered tangible cultural property, and admission is free.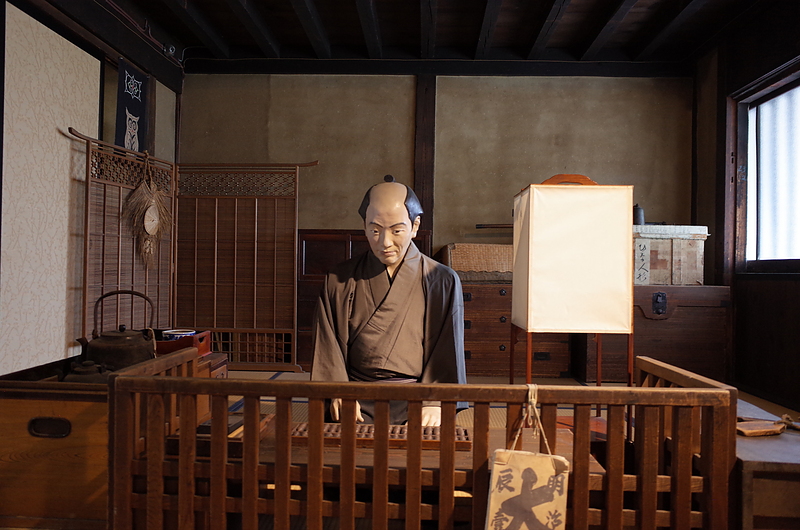 There was also a shopping street on this street, and there was also a Japan's old-fashioned movie theater.
The breakfast at the hotel I stayed at included Nagano's specialties such as soba, oyaki, grated yam, eggs, and dairy products, and I was able to participate in the meeting in a happy mood.