When this screen is opened in the browser, a waterfall screen (frequency on the horizontal axis, time on the vertical axis, and the signal intensity display in color) appears. We can easily hear signals of specific frequencies.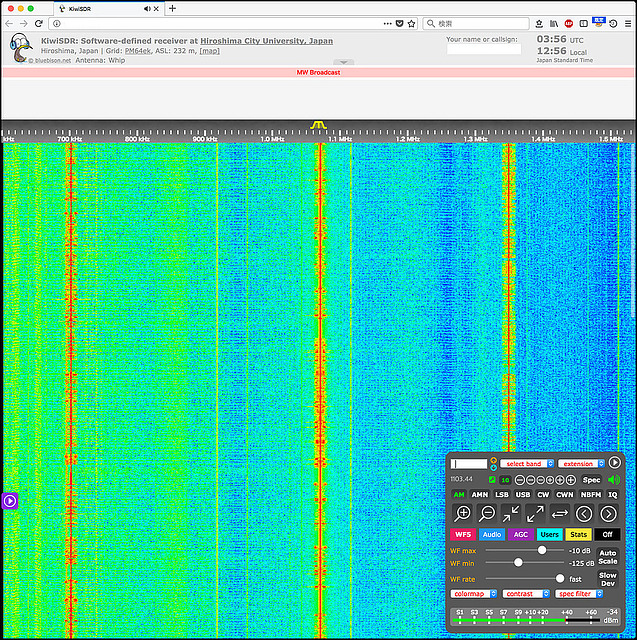 Published on 3rd September 2018
Use of a photo without permission is prohibited.