We put the antenna, the equipment, the PoE equipment in the box.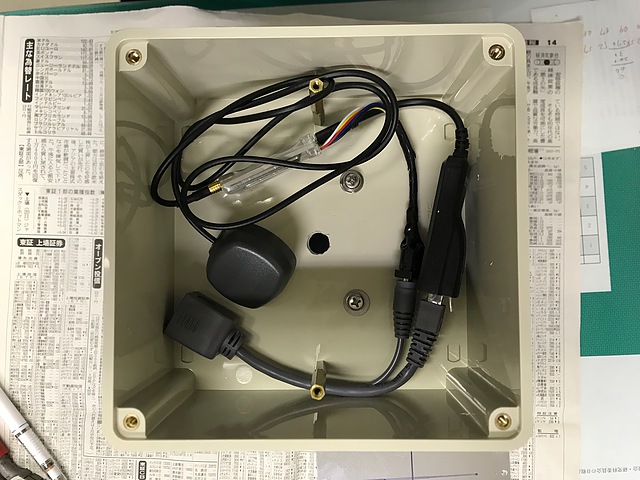 The antenna was placed on the earth plate.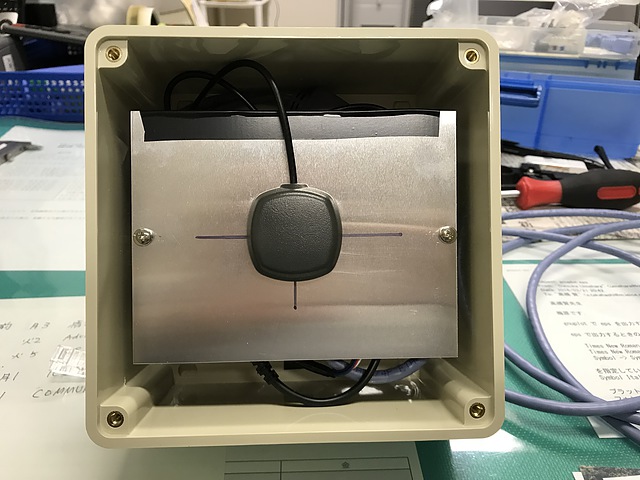 Then the RTK equipment was fixed to the mounting hardware for the BS antenna.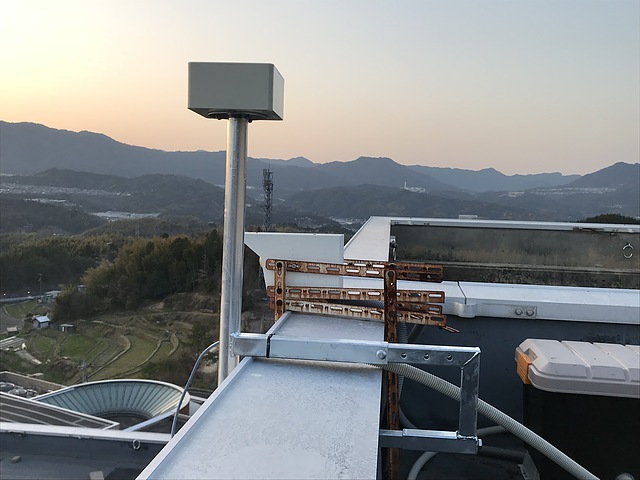 The RTK equipment and the equipment box were connected using a Ethernet cable. I used a PF pipe for connecting them.
A PoE injector, hub, software radio, LPWA radio, environmental sensor, and so on are placed in the equipment box.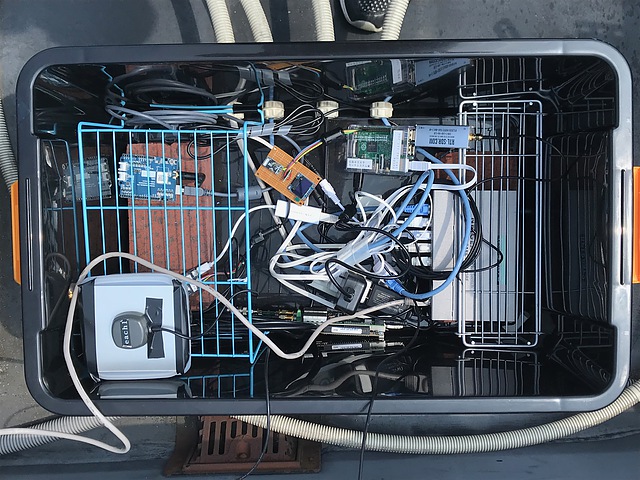 Published on 26th August 2018
Use of a photo without permission is prohibited.