At first, I thought it was blurred the picture. But I soon realized that it is necessary to adjust the focus by rotating the lens part. There is sample programs in the file menu, and I tried them. The next example is the extraction of the iris (a pattern of the eyes, which is known to be different for each individual like a fingerprint). It could distinguish my iris even I wear glasses.
However, because it is somewhat unstable, I tried contour extraction.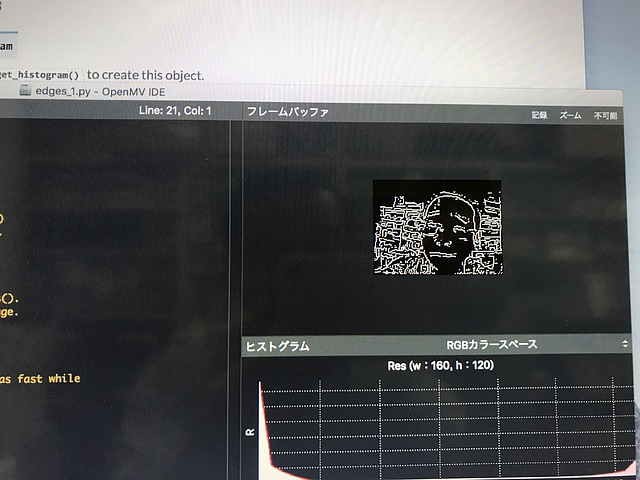 Besides that, there are examples such as QR code recognition.
Published on 2nd September 2018
Use of a photo without permission is prohibited.